Have you recently added a new puppy to the family and are ready to take the next step to start their training? Look no further than Beyond the Dog! We offer Private In-Home training programs that work for any household. Our individual training sessions include one-on-one time with one of our trainers and your puppy to achieve the highest level of manners and obedience! Every week they transfer commands, exercises, and weekly progress updates with you, so the transition is simple, smooth, and easy. Most people ask "Is private puppy training really worth it?" Our answer is – yes! Your puppy's program will target behaviors and commands you specifically want addressed. Our variety of programs allows you to easily choose the best one that works for you and your lifestyle. At Beyond the Dog, we are here to help with all of your questions, concerns, and navigation through puppy parenthood.
Where to start?
For the first few weeks after a puppy has been introduced to the family, we recommend not jumping head first into intense training right away.
This being said, engaging, bonding, and working with your puppy in the early months of its life will be beneficial to you in the long run. Check out our 6 Essential Things to Jumpstart Training Your Puppy blog post for more details.
Getting a new puppy, while exciting, can also be frustrating and stressful when they chew up your brand new shoes, go potty in the house, or have difficulty listening. During these times you are probably second guessing yourself on why you let your son, daughter, or significant other talk you into getting a puppy in the first place… But have no fear, Beyond the Dog is here! This is a very common occurrence with the addition of a new puppy into the home. Puppies require a lot of responsibility, time, attention, and we are here to help. Over the course of your puppy's training program, management strategies will be introduced to assist with all of the problematic behaviors that come with having a puppy. Housebreaking tips, management strategies for excessive jumping or chewing, make socializing easier, and more! This helps reduce your stress level and make having a new puppy easy and enjoyable.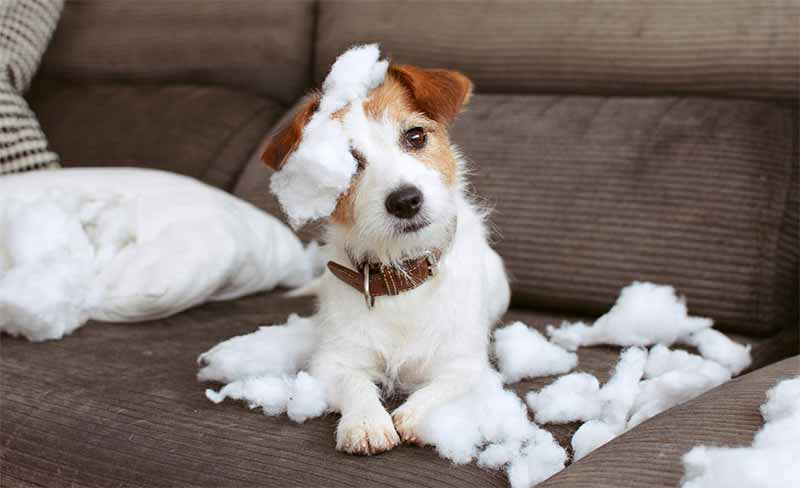 Simple, smooth, and easy
Our programs are designed to make training fun and enjoyable for your puppy!
Throughout your puppy's training program they will be stimulated mentally and physically. With the use of positive reinforcement, our trainers use your puppy's meals to train them. You may be thinking, won't my puppy only do commands for food? While this may be the outside perception, our trainers initially start training your puppy with food and slowly fade it out over the course of the program. This allows your puppy to learn commands quickly, while also not solely relying on you having food in your hand to get your puppy to comply the first time. As your trainer and you consistently maintain this level of training with your puppy, secondary reinforcement can be introduced later – like working for a tennis ball!
Socialization
Even though our private training sessions with your puppy are one-on-one, don't be afraid that they might lose out on the opportunity to socialize with other puppies.
Once the puppies are ready and are reliable with mid-level obedience, you trainer will begin taking them to pet-friendly stores, (eg. The Home Depot, Lowes, TJ Maxx, Petsmart) and dog parks to socialize towards the second half of their program. New puppies, especially certain breeds, need to come into contact with a numerous amount of new dogs, people, sounds, stimulus, etc. each week. This allows them to become comfortable in different situations and scenarios. You can never have a puppy that's too friendly!
Consistency is key!
Our trainers are committed to your puppy's overall success!
They do a majority of the leg work for you, but after your puppy's program is complete, consistency is key. After our trainers bring your puppy's training up to a high standard, all of the commands, exercises, and future goals are transferred to you each week so you and your puppy can continue to train and learn together. Training is most effective when you can make it a fun part of your everyday routine. Check out Beyond the Dog's private puppy training options to see how we can help you with your puppy today!