Dallas is filled with pet-friendly stores. It's a great opportunity for your dog to get out of the house, stretch their legs, and explore the world around them. Below is a list of dog-friendly stores in the Dallas-Fort Worth area. Please remember that store policies may vary by location, so best to call beforehand just in case.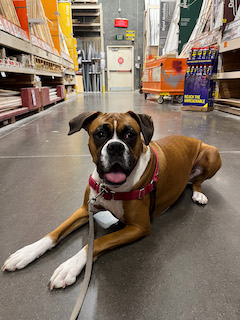 33 Dog-Friendly Stores in Dallas
An outdoor shopping center, like The Shops at Park Lane, is a great place to shop at multiple pet-friendly stores. Most stores that sell food, like Target or Starbucks, will not be dog-friendly. However, they may welcome your dog to wait outside. At Starbucks, they'll even give you a free puppacino!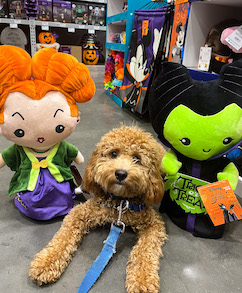 Before you head for the store, it is always best to give your pup a potty break before entering. Also, please note that these stores require the dog to be well-mannered and leashed. If your dog's behavior is not quite ready for the high distractions of a store, contact us today for more information on our Dallas dog training programs! We'd love to help.