Beyond the Dog seeks experienced dog trainers to expand our team!
What you can expect from us:
Compressed working schedule with a Four-day workweek + Flex Fridays.
Industry-leading compensation and benefits packages, including starting pay at $45 per session, PTO, health insurance, continuing education, and certification opportunities.
A commission percentage based on sales and referrals.
Extensive professional training and development from top dog training professionals.
What we would expect from you:
Travel to clients' homes throughout the city and provide high-level dog training (sometimes cat training) in line with our established protocols under the guidance of a training mentor.
Average a workload of 25-28 sessions across four days per week.
Be open to taking boarding and Board and Train dogs in your home.
A strong focus on client experience and ethical dog training.
Ability to work independently, effectively and efficiently.
The candidates we are looking for are required to have the following:
Bachelor's degree (Biology, Psychology, Animal Sciences preferred)
One year of professional experience handling dogs. (Doggie daycare experience is preferred)
One year of previous experience training dogs is ideal.
Excellent communication and presentation skills.
Operates well in high-paced situations.
Success in this role looks like this:
At the end of one year, you will be able to work independently with challenging dog behavioral cases and develop an extensive client referral network from previous clients.
Hear direct from our trainers!
"Being a dog trainer with Beyond the Dog has been such a great job. I love that there are so many different cases and dogs I get to work with. It keeps me always looking forward to the upcoming week. It is a challenging job but incredibly rewarding. There is nothing like it."
Cecelia Ziman-DeStefano
Training Mentor
Austin, TX
"Beyond the Dog offers a very unique opportunity, not only in the training methods that they use but the opportunities that can be provided for a trainer, it truly can be a career. I am so grateful to have found Beyond the Dog and enjoy being a part of the team. I can't imagine myself anywhere else.""
Megan Magarian
Expansion Manager & Training Mentor
Dallas, TX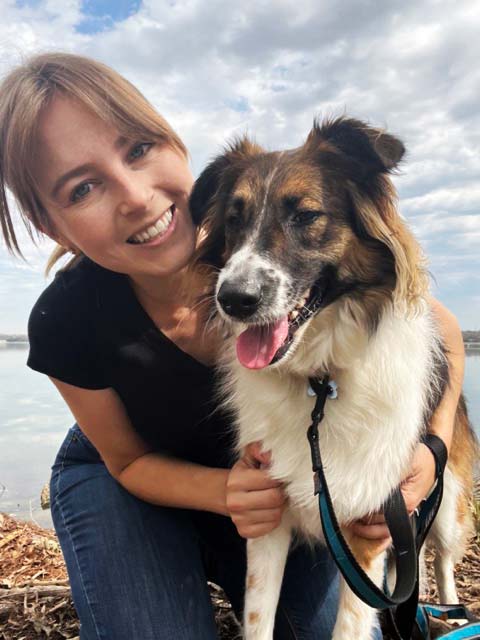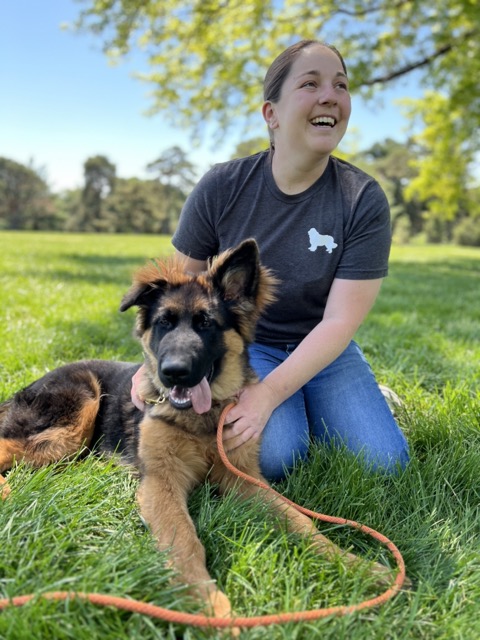 "Working at Beyond the Dog means I get to do what I love every day. For me, the most rewarding aspect of being a trainer is being able to assist our clients in achieving their goals with their pups. It is so fulfilling to be able to witness the progress that each dog makes on a daily basis. It's remarkable to see them grow and learn, and it motivates me to tailor my approach to their unique needs. I consider myself incredibly fortunate to be a part of this team and to have the opportunity to make a positive impact on the lives of our clients and the dogs we work with."
Erin Ventura
Trainer
Kansas City, MO
"I found something [Beyond the Dog] that I can continue to grow with and I hope to be here for a really long time. I can support my family and really that's the dream, right, to do something you love and be able to help others. It's really rewarding. I am glad I applied, I took a chance, and it changed my life."
Abby Hurley
Expansion Manager & Training Mentor
Houston, TX