Our pets are part of the family and Dallas hotels know it! Before booking a sitter for your dog, consider bringing them with you for a Texas-style vacation in DFW. Dallas and Fort Worth host a number of pet-friendly hotels that are perfect for the holiday travel season. Below are a few of our favorite spots.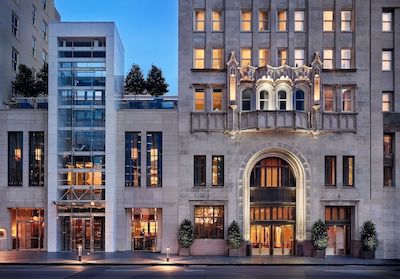 1530 Main St, Dallas, TX 75201
The Joule Dallas is a boutique hotel in the heart of the city. Built in the 1920s in the neo-Gothic style, the building was originally Dallas National Bank. Aptly named after the international unit of energy, The Joule brought a charge to downtown Dallas when it opened in 2008. The Joule welcomes two pets of any size for an additional fee of $100 per stay. This pet-friendly hotel allows both dogs and cats! You can leave well-behaved pets in the room unattended. Dog beds and food & water bowls are available upon request. There is also a dog park only two blocks away!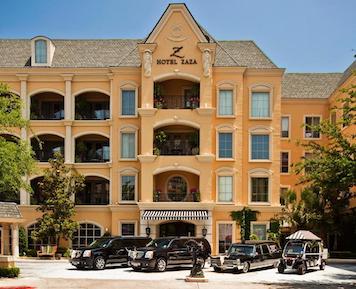 2332 Leonard St, Dallas, TX 75201
Nestled in the fashionable Uptown neighborhood, Hotel ZaZa strikes the perfect balance between Mediterranean elegance and comfortable chic. Close to shops, restaurants, and local parks, you can bring your pup along with you. Hotel ZaZa is pet-friendly with a one-time, $100 deposit. You can leave your dog alone in the room as long as they are crated.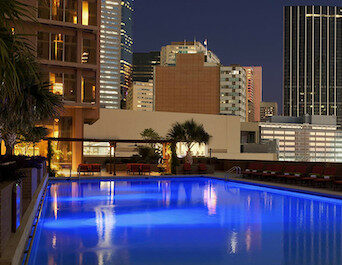 1717 N Akard St, Dallas, TX 75201
From the marble facade to the spacious accommodations, Fairmont Dallas combines timeless elegance with welcoming Texan flair. Located in the center of the Arts District, Fairmont Dallas is a walk away from the city's top attractions. Fairmont Dallas welcomes pets for a $75 fee, per pet, per stay. There are no weight limitations for pets, however, pets cannot be left unattended in the room.
If you are not staying near downtown Dallas, avoid the Texas traffic by staying in one of these local pet-friendly hotels: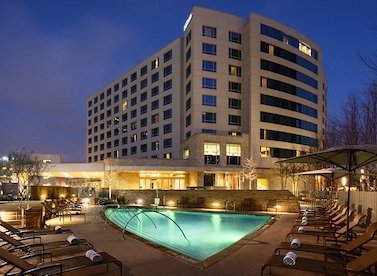 5805 Granite Pkwy, Plano, TX 75024
Conveniently located next to The Boardwalk at Granite Park and the popular shopping destination, Legacy West, Hilton Plano is a favorite pet-friendly stay. Within minutes of Oak Point Park and Downtown Plano Arts District, you and your pup will have no trouble filling your day. Pets less than 50 pounds are accepted at this Hilton location, with a one-time pet deposit of $75. Pets may be left in the room, as long as they are crated.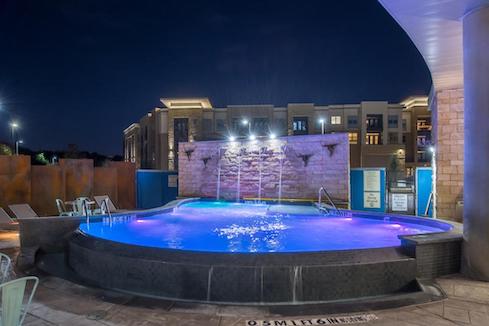 2985 Avenue of the Stars, Frisco, TX 75034
Across from Central Park in Frisco, Hotel Indigo welcomes dogs as part of your family. This dog-friendly hotel is in the Avenue of the Stars neighborhood, full of upscale boutiques and restaurants. The Ford Center at The STAR, Hall Park, Comerica Center, Frisco Conference Center, and Toyota Soccer Center are all nearby, making Hotel Indigo the perfect homebase. Pets under seventy-five pounds are welcomed with a $50 pet deposit and can be left alone, if quiet and well-behaved.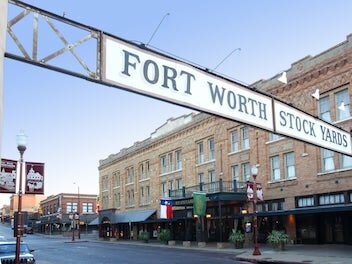 109 E Exchange Ave, Fort Worth, TX 76164
Listed on the National Register of Historic Places, Stockyards Hotel offers a picturesque, authentic Old West ambiance. Built in 1907 in the heart of Fort Worth Stockyards, you'll find steakhouses, saloons, and antique shops within walking distance. Stockyards Hotel welcomes two pets of any size for an additional fee of $50 per stay. Both dogs and cats are allowed, and pets may be left in rooms unattended.
Need more space or a yard for your trip to DFW? Try renting a pet-friendly Airbnb or VRBO for a more home-like setting.
If you're from the greater Dallas area and you want to brush up on your pup's hosting skills before the holidays, we'd love to help! Schedule a free training consultation with us today to enroll in one of our Dallas dog training programs and we'll help your pup become the best host ever.