When temperatures are reaching triple digits and you and your dog need ways to beat the Texas heat, it is time to head to one of the many local lakes around Dallas to spend the day in the water swimming with your dog. We've listed some of our favorite Dallas places to take a dip with your pup.
Best Dog Swimming in Dallas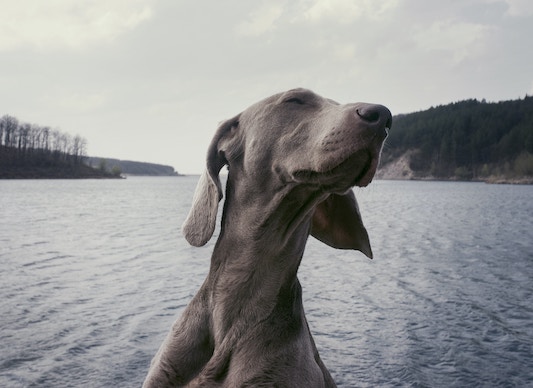 Grapevine Lake is an 8,000-acre reservoir located about 20 miles northwest of Dallas. There are many parks situated against the lake. We recommend checking out the Horseshoe Trail to work up a little sweat before diving into the water. The Horseshoe Trail is 5.5 miles long and well-marked with several trailheads. Park at the end of Boathouse Dr or the south side of McPherson Slough Park. You can also check out Oak Grove Park or Rockledge Park if you prefer to skip the hike and enjoy a lake-side day at the park. 
Lavon Lake is located in Collin County, northeast of Dallas Central. The lake is 21,400 acres, and approximately 1.6 million people visit Lavon Lake each year to enjoy camping, fishing, swimming, boating, and other recreational activities. Dallasites enjoy Pebble Beach Park, Little Ridge Park, and Brockdale Park. We recommend Highland Park in particular, as it is less busy than others on the lake.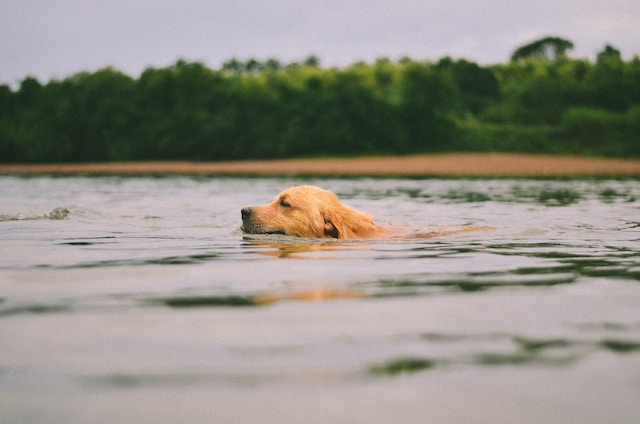 This is one of the largest lakes in north Texas spanning 29,000 acres with 233 miles of shoreline. It is located northwest of Dallas center. Stewart Creek Park and Hidden Cove Park are two favorite dog-friendly lakeside parks here in Dallas. Both are located on the Eastern side of Lake Lewisville. Both have sandy beaches and access to bbqs, beach volleyball courts, and picnic tables. 
Lake Ray Hubbard is another large lake in the DFW area, spanning 22,000 acres. This recreational lake is great for fishing, skiing, relaxing, and recreational boating. Paddle Point Park, Windsurf Bay, and Lakeside Park are a few of our favorites. If you are not interested in swimming and just want to enjoy a lakeside view with your pup, check out Rockwall Harbor. It is a waterfront entertainment center that has great dining, shopping, live music, movies, walkways along the harbor, beautiful sunsets, and more.
Looking for the best swim options in Dallas just for your pup? Check out this list of dog parks with swimming pools or fenced access to swimming areas. 
Dog Parks with Water Features in Dallas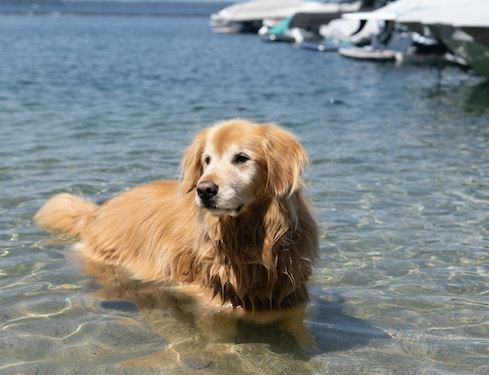 North Bark Dog Park (4899 Gramercy Oaks Dr, Dallas, TX 75287)
White Rock Lake Dog Park (8000 E Mockingbird Ln, Dallas, TX 75218)
Bonnie Wenk Dog Park (2996 Virginia Pkwy, McKinney, TX 75071)
Oak Grove Dog Park (520 Oak Grove Loop S, Grapevine, TX 76051)
ZBonz Dog Park (6950 Camp Bowie W Blvd, Fort Worth, TX 76116)
We hope you enjoy some quality time with your dog on the water! If you need help managing your dog's behavior close to water or anywhere in public, schedule a free training consultation with us today! We offer in-home dog training programs customized to fit you and your dog's exact needs. Happy swimming!