We love spooky season and what better way to celebrate than with dressing up your furry best friend in one of these spooktacular dog Halloween costumes?! We've chosen a costume for pups of all breeds, shapes, and sizes so there's something for everyone. Remember, always introduce your dog's new costume with plenty of treats so they love their costume as much as you do!
Here are the 33 best dog Halloween costumes of 2023!
This hilarious costume is perfect for a Texas Halloween and can even be brought back out during the rodeo!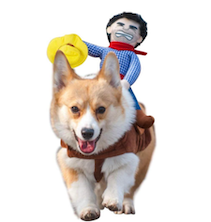 Is your dog smart enough to be a doctor? Well, now they can become one with this adorable dogter costume.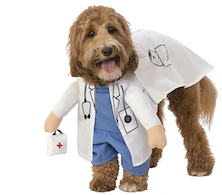 Perfect for Space City, this doggie astronaut costume can also be used on a rainy Houston day!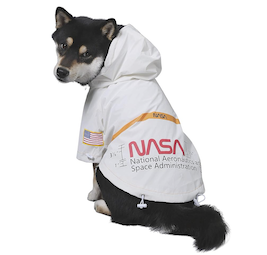 Three-Headed Dog Costume
This DIY costume is a 10/10. Just get two plush toys that best resemble your dog and stick to the heads to your dog's collar and you've got a costume that would impress Cerberus himself.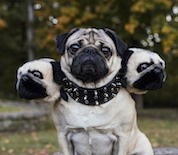 If your dog loves the mailman, let them dress up as their idol with this adorable doggie delivery costume.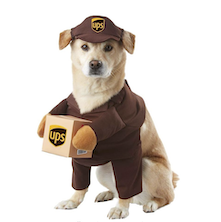 If you're a fan of the Netflix Show Stranger Things, look no further than this Demogorgon dog costume!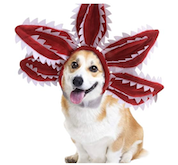 Does your Chihuahua have the spirit of a lion? Let them be the King of the Jungle this Halloween.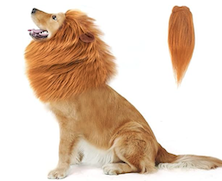 If you're a fan of DIY, you can easily make a ghost costume for your pup with a sheet and some scissors or you can go the easy route and buy this super cute doggie ghost costume.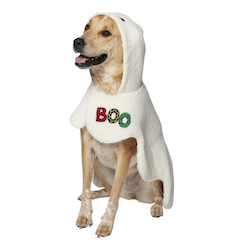 Dress your wiener dog up in their true form with this hot dog dog costume!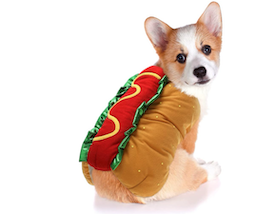 Is your dog the superhero of your world? This adorable Wonder Woman costume is perfect for every furry hero.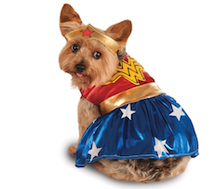 Perfect for trick-or-treating, this classic pumpkin costume will look adorable on any pup.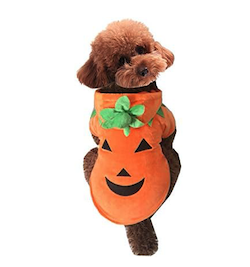 This minimalistic magical costume is perfect for pups who might not want a full costume but still want to get dressed up this Halloween.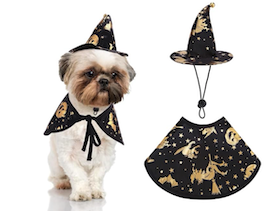 This spiderdog harness is perfect to use on a spooky walk and can be used all year long!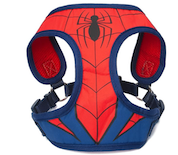 Make your dog into one of these iconic plush toys using the printout of the beanie baby tag! All you have to do is print and laminate a picture of the tag and you've got yourself a live Beanie Baby!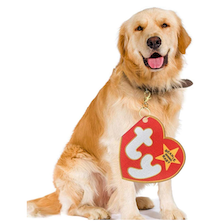 In honor of this year's newest rendition of the Disney classic, transform your pup into a mermaid or merman this Halloween.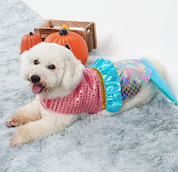 This adorable, fluffy costume is perfect for all small dogs!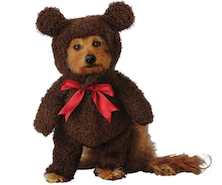 Get your dog a costume as sweet as they are with this strawberry dog costume.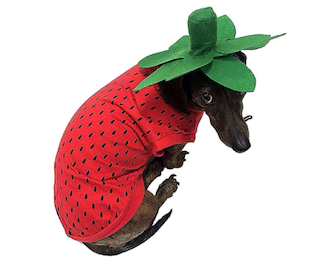 Want to create your own Mario party this Halloween? Start the party off right with this Bowser costume.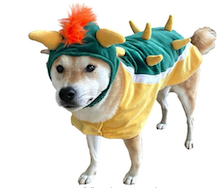 This prehistoric doggo costume is absolutely adorable and will turn your dog into the cutest dino ever.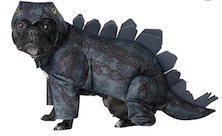 Has your dog always wanted to go to the Hundred Acre Wood? Now they can with these Winnie the Pooh-inspired headpieces!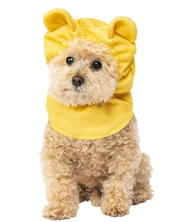 Dress your dog up as your favorite takeout food like sushi!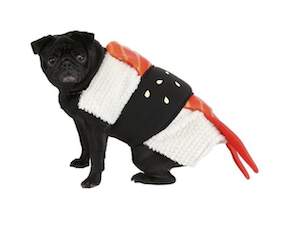 Dress your pup up Tex-Mex style with this super cute taco costume.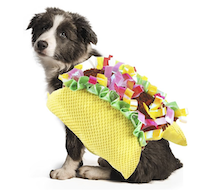 Dress your dog as their favorite food, chicken!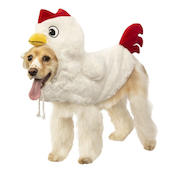 This costume is perfect for all of the little treat monsters out there.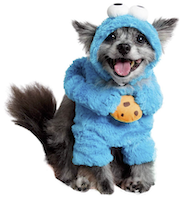 Hocus Pocus fans will love this hilarious Winifred Sanderson dog costume.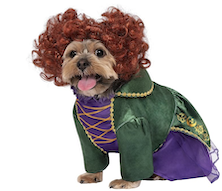 Take playing hide and seek with your dog to the next level this Halloween with this Where's Waldo dog costume.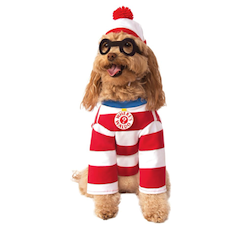 Is your dog as pretty as a butterfly? This is the costume for them.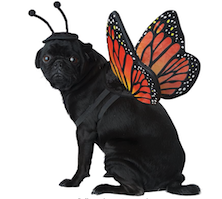 This super cute Giraffe hoodie is perfect for Halloween and for year-round snuggles!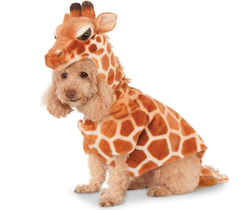 This super spooky spider costume is a Halloween classic.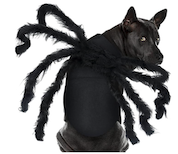 Dress your dog up as your favorite Starbucks drink!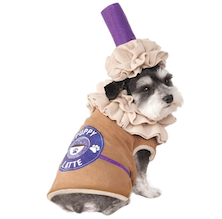 This stunning costume is perfect for the sweetest of pups!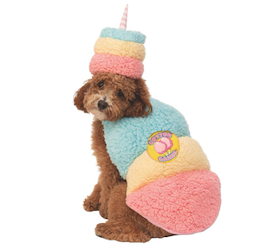 Get your dog a costume as unique as they are with this unicorn dog costume.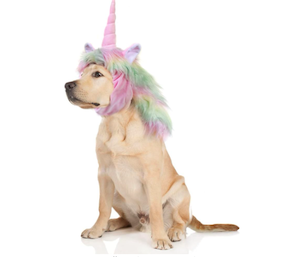 Who lives in a pineapple under the sea? Your dog this Halloween.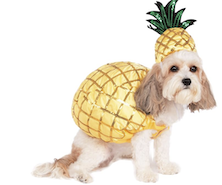 Your pup is sure to be the star of Halloween with one of these dog Halloween costumes!
Happy Halloween!
*This page contains Amazon affiliate links. If you choose to purchase after clicking a link, we may receive a commission at no extra cost to you.*