In our new blog series, Dog Dates, we will take you through our favorite spots to hang out with your dog around town. From oldies but goodies to new hot spots, we've got you and your dog covered. Our first feature of the series is a little bit of both old and new!
Memorial Park's New Land Bridge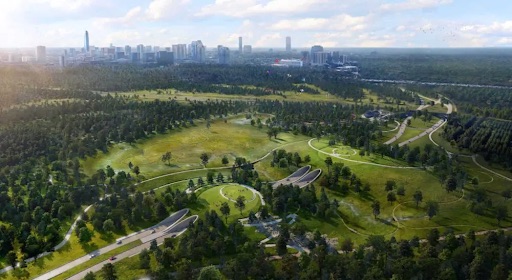 Memorial Park, as many of us native Houstonians know, is an incredibly dog-friendly trail space. Memorial most recently opened up its Eastern Glades area, spanning 100 acres of previously inaccessible landscaping. The Eastern Glades was the first major project of Memorial Park Conservancy's "Ten-Year Plan". The Land Bridge and Prairie were the next major projects, due to be completed in Fall 2022. The opening was delayed, however, last weekend the park hosted its "Biggest Picnic in Texas" to celebrate the grand opening, as well as provide an example of what could come in regard to urban developments in the park in the near future.
Benefits of the Land Bridge
Memorial Park has always been abundantly diverse and dog-friendly. The park has been unfortunately under some "disconnect" for quite some time.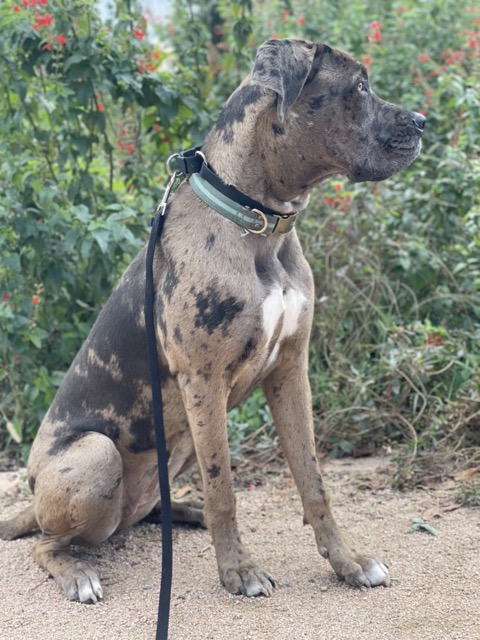 The North Side of the park, features Memorial's well-known jogging trail, the Easter glades waterside walkway, and the dog-friendly ball field dugouts.
The South Side of the park hosts the beautiful Houston Arboretum and Nature Center and many picnic areas.
The 100-acre project aims to reunite the north and south sides of the park, by creating the land bridge. The land bridge is meant to serve the collective of both people, their dogs, and the wildlife within the parks. It is not only a beautifully designed community space. The bridge area is also designed to assist with stormwater management, as well as provide a path for wildlife to safely cross over between areas, which will help assist the longevity of the scenic prairies and wetlands in the park.
We know our trainers will be checking out this space soon as a great place to work on leash walking, puppy socialization, and higher-level distractions for obedience. This new bridge is definitely photo-worthy too!
If you want to learn more, check out this video detailing the exciting opening of the land bridge, and be sure to tag us @beyondthedogtexas when you visit!