We know keeping your dog happy, healthy, and cool is a huge part of Texas summers! We have put together a list of some of our favorite summertime treats for your (and our!) pups to beat the Houston heat. For more details and instructions for each treat, check out each recipe's main page which we've linked for you.
Strawberry Puppy Treats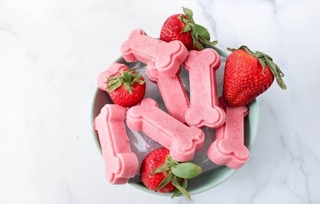 Ingredients:
2 pints of strawberries, cleaned & tops cut off
1 tablespoon peanut butter
1/3 cup plain Greek nonfat yogurt
Supplies:
Blender
Freezer silicone molds
Frozen Banana Blueberry Pupsicles
By: My Brown Newfies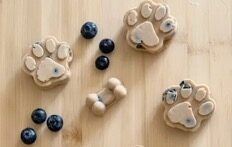 Ingredients:
1 Large banana
1/2 cups washed and dried blueberries
1/4 cup peanut butter (no xylitol) The type of peanut butter you use is up to you. If you're feeling up to it, you can make your own homemade peanut butter for dogs.
Supplies:
Measuring cup
Large bowl
Mixing spoon
Freezer silicone molds
Watermelon Cucumber Treats
By: Peace Love and Frenchie Farts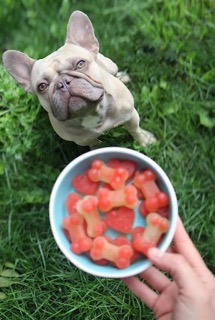 Ingredients:
1 cup of seedless watermelon
1 cup of peeled cucumber, sliced lengthwise, seeds scraped out. (This was about one large cucumber)
Supplies:
Food processor/Blender
Silicone treat molds. You can use an ice cube tray if you don't have silicone molds on hand, but just make sure the treats are an appropriate size for your pup!
Frozen Peanut Butter and Jelly
By: HGTV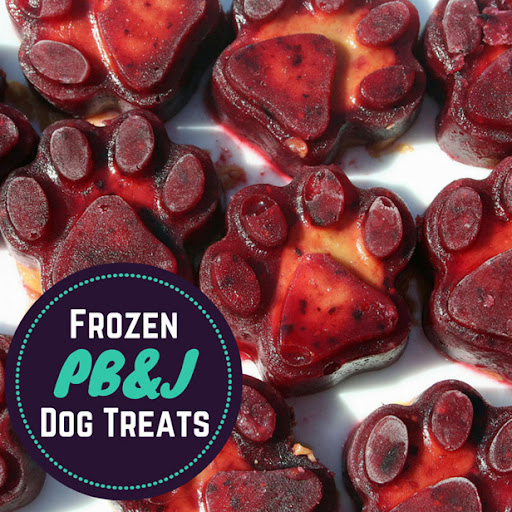 Ingredients:
1/4 cup strawberries (fresh or frozen)
1/4 cup blueberries (fresh or frozen)
1/3 cup natural, unsweetened peanut butter (Make sure your PB doesn't contain sugar substitute called xylitol, which is toxic to dogs)
Supplies:
Sweet Potato and Carrot Dog Treats
By: Tiny Terrier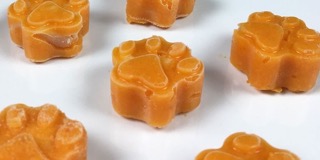 Ingredients:
1 carrot
1 small sweet potato
1 splash chicken stock or water
12 small chunks cooked chicken, turkey or other meat
Supplies:
Pan
Blender or Chopper
Ice Cube molds
No-Bake Peanut Butter Balls
By: Pretty Fluffy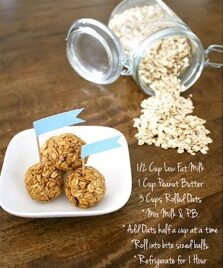 Ingredients:
1/2 Cup Plain Organic Yogurt
1 Cup Natural Peanut Butter
3 Cups Rolled Oats
Supplies:
We'd love to see your pups enjoying these delicious treats! Be sure to tag the original creators and then tag us on Instagram at @beyondthedoghouston.