Many Houstonians like you enjoy the companionship of a furry family member. Being the US's 4th most populated city, there is a large population of dogs who also love the sites the city has to offer. We have created a list of our favorite dog parks across the greater Houston area, all that have separate play areas for large and small dogs!
2929 Allen Pkwy, Houston, TX 77019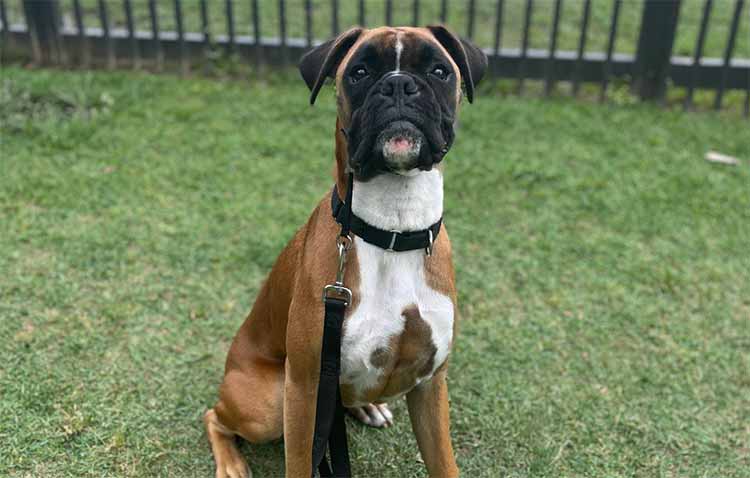 This 2 acre dog park is located in central Houston, within Buffalo Bayou Park. If your pup is a water lover, they can enjoy the large walk-in (or leap-in!) pond found in the large dog area. The park has drinking fountains and bathing stations to ensure your dog stays hydrated on hot days and goes home clean. The dog park isn't the only attraction you and your pup may explore in Buffalo Bayou Park. It also offers many long trails with different amenities like a Nature Play area, Picnic Pavilion, Bike, Kayak, Canoe Rentals, skate park, and many more! This park is your nature getaway in the middle of the city.
Open 7am-8pm
3801 Eastside St, Houston, TX 77098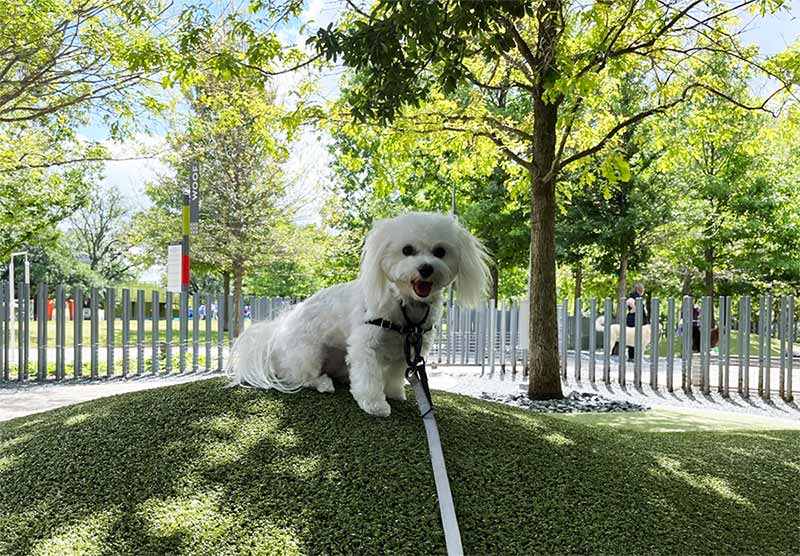 Levy park is located Between Buffalo Speedway and Kirby, north of Southwest freeway. While it may be modest in size, you quickly forget as it is packed with things to do! The naturally shaded dog park has grass mounds for you pup to play king of the hill with all their friends, and benches for pet parents to relax and watch all the silly antics of doggy play. Just outside the double safety gate is a water fountain that is accessible for humans and dogs! If your pup needs more room to stretch their legs, you can take them to the field between the Love Shack restaurant and Richmond Avenue where long lines are permitted. You can easily find yourself spending lots of time at Levy with your dog and family by getting caught in the beautiful landscaping, stopping for a bite to eat at Woodshed barbecue restaurant, or watching your child play in the amazing interactive kids area. They even offer weekly activities like guided workouts or movie nights under the pavilion!
Open 24 hours! Events from 8am-10pm
8927 Westwillow Dr, Houston, TX 77064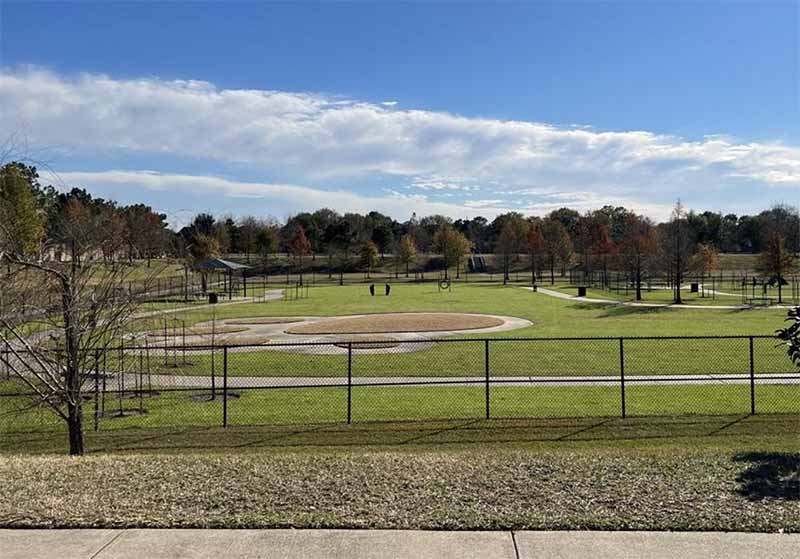 This large, open park of Jersey Village was clearly made with dogs in mind. About one third of the 8.3 acres is dedicated to the park, and has some of the cutest dog aesthetics! It features paw shaped walkways with different textured grasses within the paw pads, agility equipment for your dog to interact with as they zoom from one end of the park to the other, and shaded spots when they need a moment to rest. The areas have plenty of benches for humans to rest, as well as long, paved loops for those who enjoy being active with their pup. You'll find a kids playground within eyesight and a few steps just outside the entrance of the dog park. There are also exercise stations, a large field for picnics or playing catch with friends and family, and a .44 mile walking trail.
Open 7am-7pm
3201 Hwy 6 North, Houston, TX 77084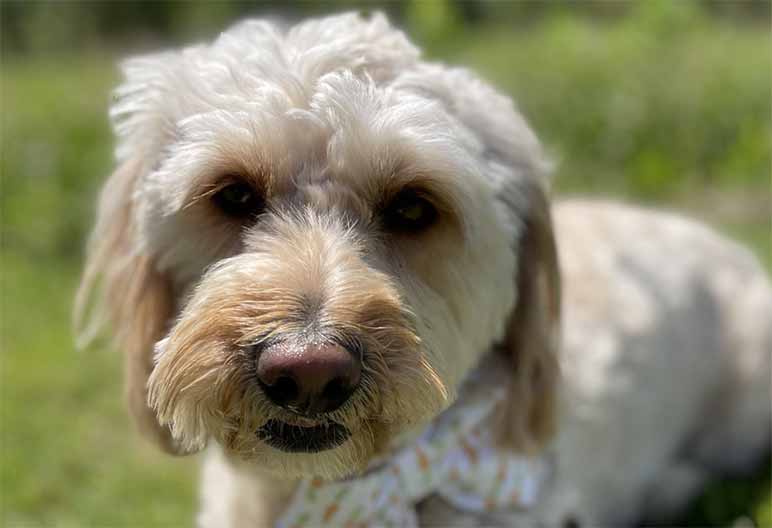 Congressman Bill Acher Park is Houston's largest dog park. It's a whopping 17 acres of doggy wonderland located in Addicks Park Ten, North of I-10, on the West side of Highway 6. The 14 acre large dog area and 3 acre small dog area offer the same amenities as one another: Large bone-shaped ponds, fountains, agility courses, and plenty of sunny or shady areas. .81miles of trails wind through the large area, and .29 circle the small area. When your dog has had their fun tank filled, you can stop by the bathing stations on your way home to ensure your pup is clean when they return. While this park may seem exclusive to dogs, there is a skate park on the east side too! Meet all of you and your dog's furriends to play here, there is ample parking and space for all!
Open 7am-Dusk
4828 1/2 Loop Central Dr, Houston, TX 77081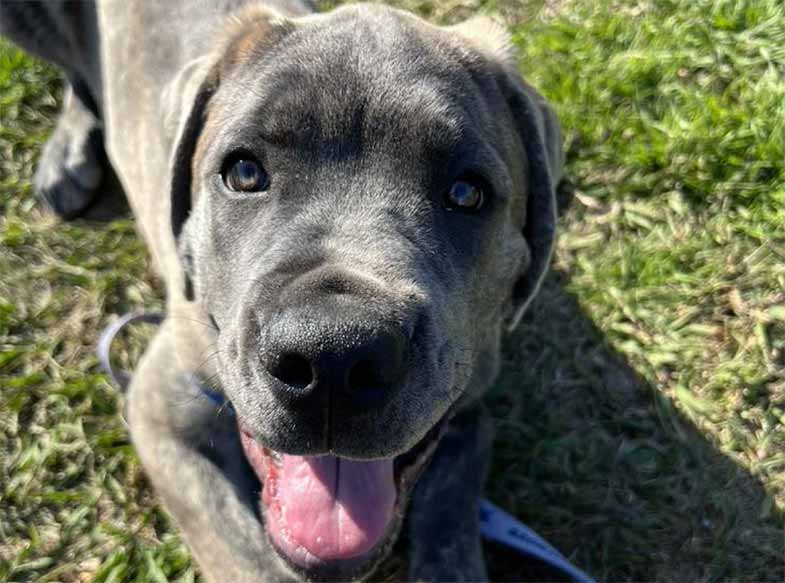 Does your dog live their life a quarter mile at a time? Then Danny Jackson Family Bark Park is the doggy drag racing place for you! Found on the inner loop of 610W and Westpark Dr, the family friendly park is a half a mile long, rectangular space with .25miles devoted to the large dog area. The large and small dog areas have pools for your pup to splash around in, water fountains to quench their thirst, and trails to sniff and explore! There is also a separate family section of the park offering picnic tables and trails. When your dog proves to be the fastest in the West side, there is a PetSmart right around the corner where your pup can pick their prize before heading home to sleep like a champ!
Open 5am-10pm
16101 Westheimer Pkwy, Houston, TX 77082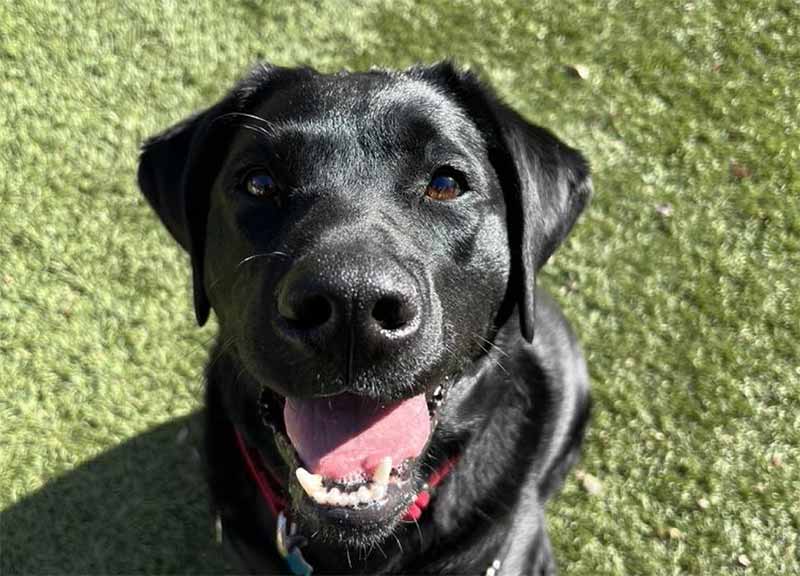 Millie Bush is another huge park close to the energy corridor's nature reserves. This dog park is at the Southeast edge of George Bush park. It expands 8.68 acres total, with 2 large ponds in the large dog area and a smaller pond in the small dog area. There is no doubt that your beagle, corgi, or terrier would believe it's a lake! The park also features water fountains, trails, and bathing stations for all your pup's fun in the sun needs. With the park sitting off highway 6 and Westheimer, you'll also find plenty of great restaurants and human entertainment attractions too!
Open 7am-Dusk
4201 T C Jester Blvd, Houston, TX 77018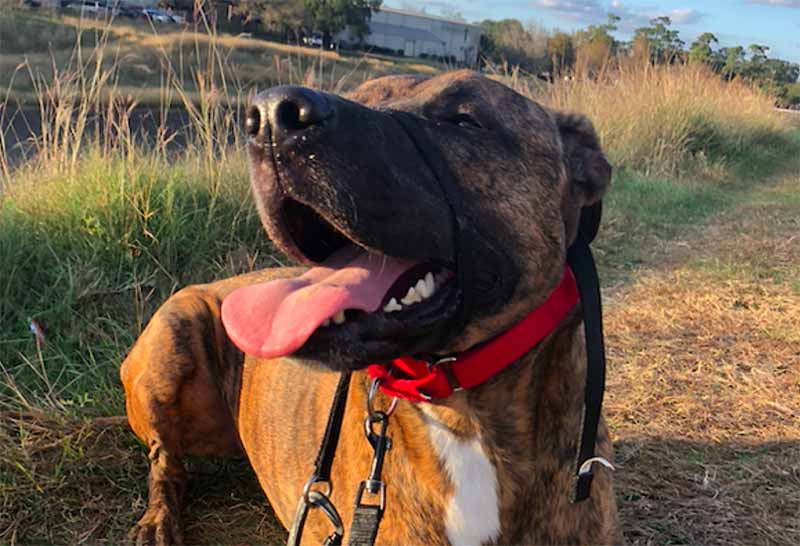 TC Jester is the perfect spot for large families who enjoy outdoor activities. The dog park itself is 1.08 acres with benches, drinking fountains, and plenty of room for frolicking! It is South of lots of other park attractions. On the North side you will find a disc golf course, pool, children's playground, and baseball field. If you and your dog love to go on long distance walks, runs, or bike rides, this could be the best spot for you. TC Jester Park is a pit stop along the 17 mile long White Oak Bayou Greenway Trail! It's likely that your dog will leave here with only enough energy left to spare to crawl onto the couch to cuddle.
Open 6am-8pm
4129 Spring Creek Dr, Spring, TX 77373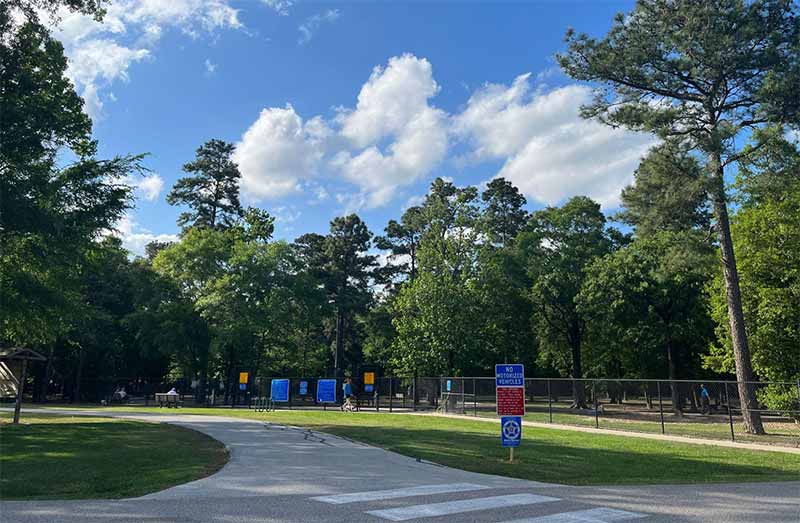 For a North Houston location, you can't go wrong with Bibi & Mini-Me Bush dog park. The space is tucked away in Spring's Pundt Park, South of 99 and East of I-45 and Hardy toll road. The 6 acre park offers pop-up doggy pools, trails, bathing stations, and loads of shade from beautiful oak and pine trees that create fun leaf piles for your pup to bounce into year round. Being in the suburbs, there is a wonderful dog community who frequent the park daily, and are always looking for new friends to welcome and recognize by name. Directly across from the dog park is a children's playground with pavilions. Pundt Park expands an impressive 380 acres packed with nature activities. It has 16-miles of paved hike and bike trails, as well as separate equestrian and multi-use trails. At the end of the road you'll meet Spring creek, a fun, beachy waterway all critters can enjoy. Fishers are welcome, there are 2 lakes where you can try your luck at catfishing!
Open 8am-Dusk
15300 University Blvd, Sugar Land, TX 77479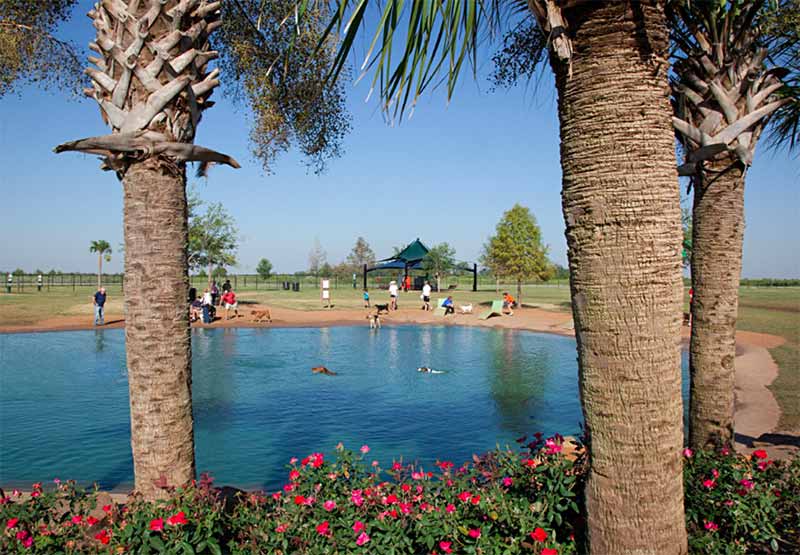 Attention dogs who love spa days and living in the lap of luxury! We have a great location for you in Sugarland Memorial Park by the name of Pawm Springs! The park stretches a full 6 acres, and has a single large pond with palm trees to create an oasis feel. On the edge of the pool you'll see the coolest palm tree water fountain feature for dogs who like to play or cool off in showers. Away from the water is plenty of acres for running freely, or your pup can put their mind and body to the test on agility equipment. Along the Brazos River and other small lakes, there are sunny meadows and shady trails that will guide you to other attractions like a butterfly garden, a playground, and a veterans memorial.
Open Sunrise-Sunset. Closed Mondays for Maintenance
3449 Pearland Pkwy, Pearland, TX 77581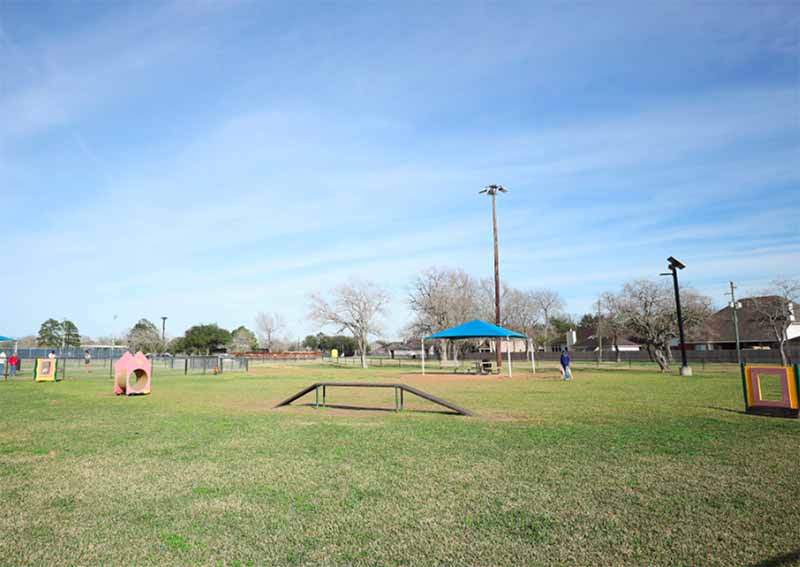 Independence Dog Park may be last on the list, but it definitely does not have the least to offer. This park is located East of pearland parkway and South of E. Broadway Street. The large and small dog park areas total 2 acres of land and features agility equipment, plenty of benches and shady areas to rest. Outside the dog park, there is plenty more that has been updated in the past few years. Immediately North is the tennis courts and pool. After you pass these, you will go through the tunnel of a land bridge that opens to a beautiful outdoor amphitheater! The land bridge serves as raised ground so all can get a good view of the entertainment on stage. Around the trails you will come across small lakes (fishing permitted!), a large playground and covered basketball courts. This place can definitely entertain the entire family all day!
Open 6am-10pm