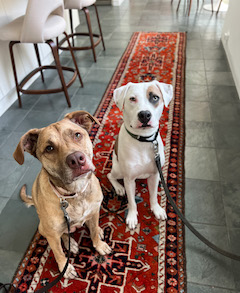 What is National Pit Bull Awareness Month?
Every October, we get the chance to celebrate the greatly misunderstood pit bull and all of the love bully breeds bring to the world.
National Pit Bull Awareness Day is October 28, 2023, but we will be celebrating pitties for the entire month of October.
Pit bulls are perceived in a harsh, negative light by many Americans. According to a study conducted by the Washington Post of over 17,000 adoptions, pit bulls were 64% more likely to be adopted once their breed identification labels were removed.
In 2007, Jodi Preis of Bless the Bullys founded this nationwide initiative to spread the truth about pit bulls and help change the nation's overall perception of the breed.
By educating the public about the true nature of this loving breed, we can help more dogs get adopted and save the pitties from euthanasia.
Did You Know…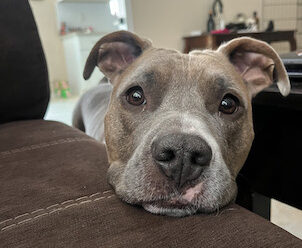 Pit bulls used to be called "Nanny Dogs" due to how amazing they are around young children. Pit bulls are ideal family dogs as they are eager to please, gentle, loyal, and incredibly loving. They ARE NOT inherently violent.
Pitbull is not an official breed. It is an umbrella term used to reference three bully breeds: the American Staffordshire Terrier, the Staffordshire Bull Terrier, and the American Pit Bull Terrier.
Most pitties are some of the best cuddlers and many enjoy the comforts of snuggling up with blankets or wearing comfy clothes, just like we do!
Out of all dogs euthanized in shelters, pit bulls (and pit mixes) account for 40% according to the Humane Society of the US.
According to PETA, pit bulls are the most abused dogs in the world. In the hopes that pit bulls will make good guard dogs, people mistreat and starve them in the hopes of triggering aggressive behavior. This causes the myth that they are inherently ferocious when really they are just getting abused the most.
Pit bulls spend 3x longer in shelters compared to other breeds. This is due to a combination of factors but mainly because landlords prohibit pit bulls specifically, people are the wariest of adopting a pit bull, and other dog breeds are mistakenly labeled as pit bulls because of their appearance per the Washington Post.
How to Help Save the Pitties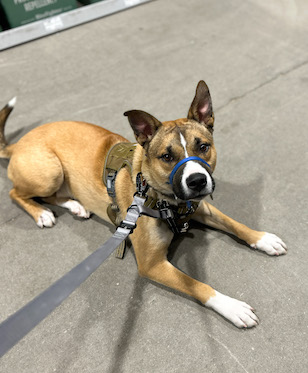 Help Educate Others
If you own one of these floppy-eared goofballs, you already know how much love and light these dogs can bring into our lives. Help spread the word that these dogs are not inherently dangerous. They are loyal, dedicated, cuddlers that make the ideal family dog with proper training.
Volunteer to Foster or at a Rescue
You can get involved with your local shelter to help care for hundreds of pit bulls and other abandoned dogs. Fostering a pit bull could help save them from euthanasia as many shelters are full. If you live in the Kansas City area, you can check out Missouri Pit Bull Rescue for amazing opportunities to get involved.
Adopt a Pit Bull
If you are looking for an extremely dog known for their loyalty, courage, and affectionate nature, consider adopting a pit bull. They are even known for being friendly and outgoing towards strangers. With proper training and socialization, they make for the perfect family dog. Through training methods based on positive reinforcement, pit bulls can be trained for various obedience work, agility, and scent work. Pit bulls are active, athletic dogs and need daily exercise and stimulation.
Need help training your pittie? We have in-home training programs in Austin, Dallas, Houston, and of course, Kansas City that will help you give your pittie the proper socialization and training they need. Schedule a call with our Co-Founder, Sean Savage to start your training journey today!