There are so many amazing Halloween costumes for dogs out there that it can be difficult to choose, especially if you have multiple dogs! That's why we've put together this list of our favorite Halloween costumes for the entire pet family. You can even join in on the fun and dress up with your dogs too! Get creative and enjoy.
Pet Takeout
Dress your pets up as your takeout favorites! From sushi to tacos to pizza, your dog will look adorable in whatever tasty delicacy you choose.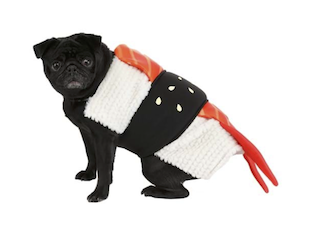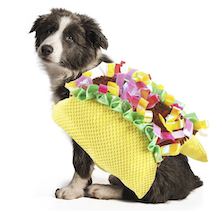 Star Wars Characters
Does your dog have the force? Want to be a little on the dark side this Halloween? The Star Wars franchise has so many awesome characters that you're bound to find a costume that perfectly suits your pups.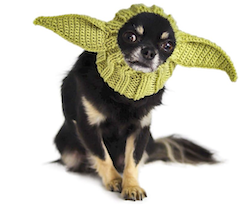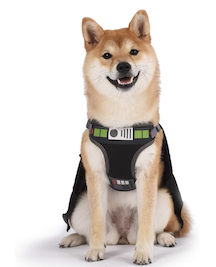 Harry Potter Houses
Does your dog have the courage of a Gryffindor? Or maybe the cunning of a Slytherin? You can pick which Hogwarts house suits your dogs the best!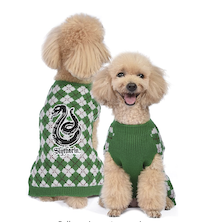 Batman and Batwoman
Batman and Batwoman make for an adorable duo for all breeds! You could even be the Joker! If your dog isn't the biggest costume fan, you could settle for some bat wings too.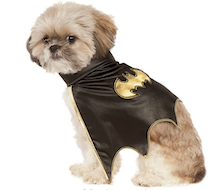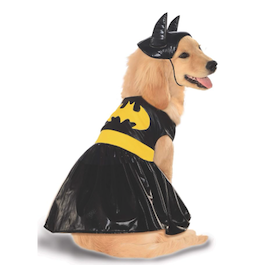 Farm Animals
If you have more than one dog, it might already feel like you live on a farm some days. You might as well make it a reality with these adorable farm animal dog costumes.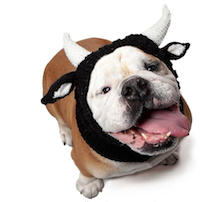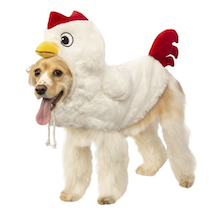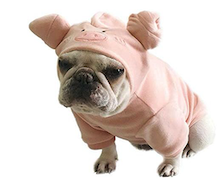 Winnie the Pooh Characters
Does your dog have the energy of Tigger? Or maybe they have the positivity of Pooh? Dress your dog up as your favorite Winne the Pooh character and you could join in by being Christopher Robin!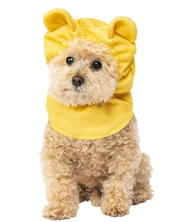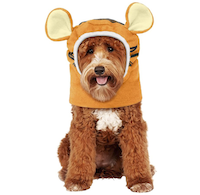 Mickey and Minnie Mouse Gang
Mickey and Minnie Mouse are the duo that started it all for Walt Disney and make for super cute dog costumes. Have more than just two dogs? Add Goofy, Pluto, and more to the mix!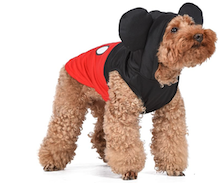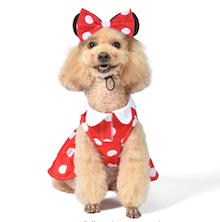 Prehistoric Doggos
Does your dog have jaws like a T-Rex? Or maybe they sound like a Velociraptor when they want to go for a walk? Dress your pup up as their favorite dino and you could join in as a Flinstone!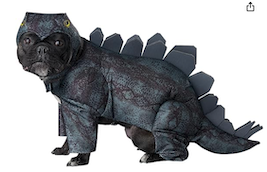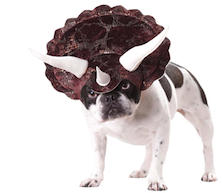 Super Mario Bros
Dress the gang up as Mario, luigi, bowser, peach, and have a mario party!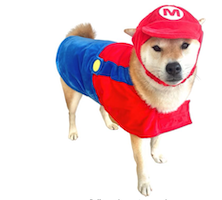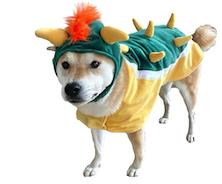 Fruit Bowl
Get your pup a fruit costume as sweet as they are! And be sure to reward them with the fruit they dress up as for being the sweetest dog ever (double check if the fruit is dog-friendly, many are).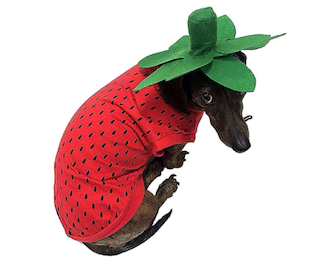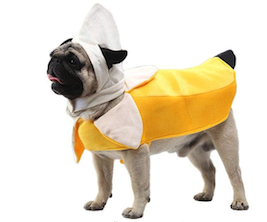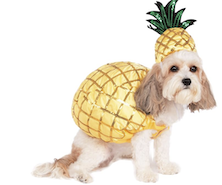 Dr. Seuss Characters
Two dogs equal double the trouble! Dress your cuties up as Thing 1 and Thing 2 and join in the fun by dressing up as Dr. Seuss himself.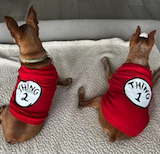 African Safari
Transform your home into an African safari adventure this Halloween with these dog costumes that belong in the Savannah.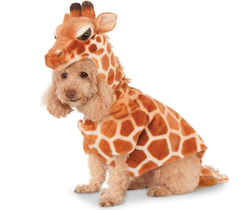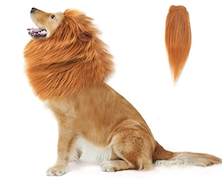 Doggie Royalty
Does your dog already act like royalty? Get a costume to celebrate the king or queen that they truly are! If you have more members of your royal court, add a jester, knight, prince, or princess to the mix.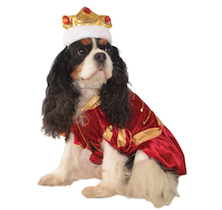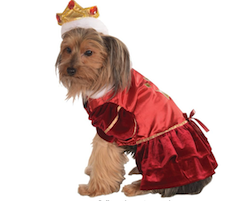 We hope you and your doggos enjoy this list of our favorite Halloween costumes for multiple dogs! Remember, always introduce your dog's new costume with plenty of treats so they love their costume as much as you do.
Happy Halloween!
*This page contains Amazon affiliate links. If you choose to purchase after clicking a link, we may receive a commission at no extra cost to you.*