Valentine's Day is just around the corner and we've got the perfect treat for your furry friend to enjoy! We love this frozen treat because it is so easy to make and includes only two ingredients. Let's get started!
As always, it's important to check with your veterinarian if you are giving your dog a new type of food. Safety first!
Puppy Love Frozen Dog Treats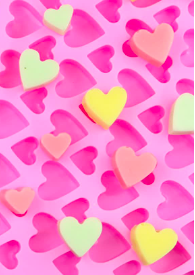 Supplies
Ingredients
1 cup Plain greek yogurt (no sugar added)
1/2 cup Strawberries (whole or chopped)
Instructions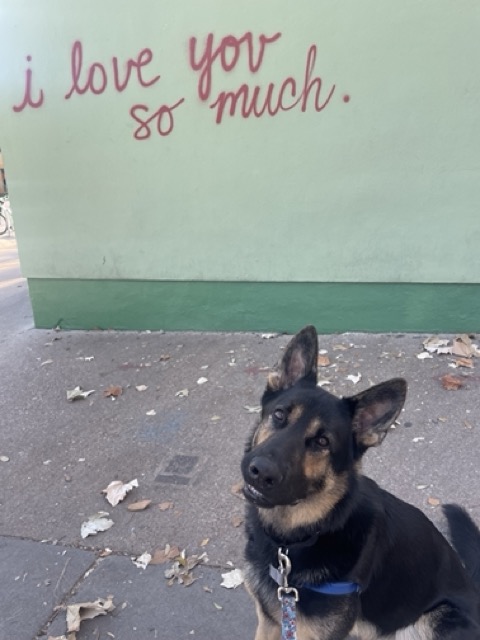 If you have a high-powered blender, feel free to add the strawberries into the blender, whole. If you don't, we recommend chopping them first. 
In a blender, add the strawberries and plain greek yogurt. Blend until smooth.
Place the freezer mold onto a baking sheet (small enough to fit in your freezer) to keep the mold level.
Pour the mixture into the mold and use a spatula to remove the excess on top. Simple as that!
Pop it in the freezer for at least 2-3 hours or overnight.
Once they are frozen you can pop them out of the mold and serve!
The great thing about freezer molds is that you can choose one with the appropriate-sized treat based on the size of your pup. For smaller dogs, choose a mold with a smaller mold size. We like this heart-shaped silicone mold because each heart mold is between 0.4" and 0.6". For larger dogs, we recommend keeping the molds roughly 1-2 tablespoons in size or smaller.
Just like any treat you give your dog, serve in moderation. Give your dog only 1 or 2 treats and save the rest for another day. These can be easily stored in a freezer-safe container or reusable freezer bag and saved for later!
We'd love to see how you and your pup spend Valentine's Day this year! Tag us on Instagram @beyondthedogtexas! Happy Valentine's Day!