When you think of St. Patrick's Day . . . shamrocks, Irish food and heritage, leprechauns, and more recently, green beer may come to mind! On this fun day, you might find yourself drinking a beer and wondering, "can my dog have a little sip?" Sadly, the short answer is no, but there are alternatives you can try if you want your pup to join in on the festivities this St. Patrick's Day!
Let's start by answering some common questions.
Can my dog drink beer?
Unfortunately no, dogs should never drink alcohol. Alcohol is toxic to dogs and even a small amount can cause alcohol poisoning. This could result in vomiting, lethargy, low blood pressure, hypothermia, and respiratory failure in dogs. If your dog has ingested human beer or an alcoholic drink contact your veterinarian or emergency clinic as soon as possible.
Is dog beer safe?
You may have heard that multiple breweries around the country have started making beer for dogs. Crazy, right? The current dog beers on the market are safe for your dog to drink, but before you and your dog "cheers," make sure to check the ingredients list. Most dog beers are composed of mostly water or bone broth and include vegetables, herbs, oats, or barley. If there's an ingredient new to your dog we recommend reaching out to your veterinarian before offering it.
Here's a list of a few dog brews you can find online, in pet stores, and at local dog-friendly bars:
Dog Brew by Busch
Bowser Beer
Beer Paws Craft Beer for Dogs
Alternatively, you can make your own green dog brew at home! Check out this simple 2-ingredient recipe: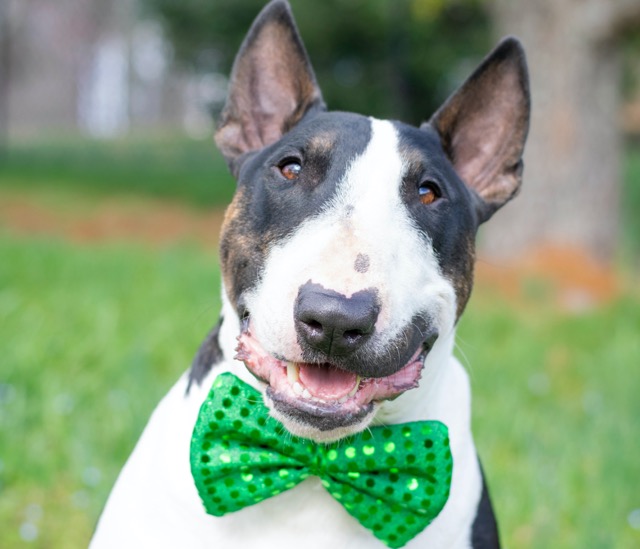 Homemade Shamrock Dog Brew
Ingredients:
1 cup bone broth (no additives)
2 tablespoons spinach, chopped
Instructions:
Pour the bone broth into a jar with an airtight lid
Chop the spinach and add it to the broth
Store in the refrigerator for 24 hours, shaking it occasionally.
Strain the spinach and pour the liquid into a drinking bowl for your dog
We hope you and your dog have a safe and fun St. Patrick's Day together. Cheers!