Shopping is always more fun with your best furry friend! Many stores in Austin allow dogs. Pet stores like Thomlinsons, Natural Pawz and Kriser's Natural Pet are all great places to pick up some food or toys with your pup in tow. Larger stores like Lowes, Hobby Lobby, and Tractor Supply Co are also pet friendly. We love taking a stroll down south congress with our dogs and popping into uniquely Austin stores like Paper Work, Allens Boots and Lucy in Disguise with Diamonds after sitting outside at one of the many cafes and restaurants. Another wonderful place to take your dog is the Domain. Not only is there a dog park, but every store in the Domain is dog friendly including Luis Vuitton, Lush and the Apple Store! Nature's Treasures is dog-friendly and a cool place to pick up gifts like crystals or fossils for your human friends. A favorite activity of ours is heading out to Half Price Books or Austin Books and Comics to spend a few hours checking out all the books they have to offer with your pup.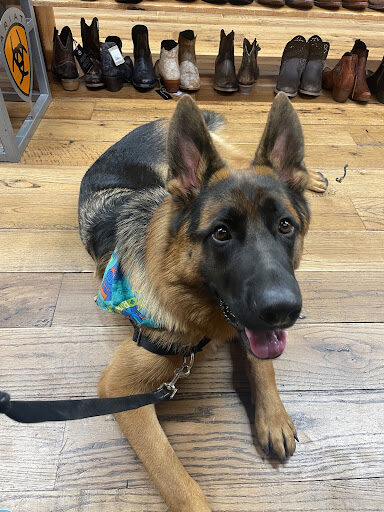 The benefits of taking your dog out shopping
Bringing your dog shopping with you helps instill good manners and can be a great place to practice some obedience! Down stays are awesome while browsing dog food at Kriser's or scented candles at Paper Work. Wait is useful as people pass in busy shops like the Apple Store and Allens Boots. With more advanced dogs, you can practice longer down stays and staying in a sit while excited people approach without getting up. Practicing manners while meeting new people will make their day – who doesn't love seeing a fuzzy face in their favorite store?!
Socialization is vital in a puppy's development, and taking them to as many places as possible to practice greeting new people can help them immensely in their adult dog lives. Correcting jumping, sit stays while people pass, and good interactions with different people can be done in any store where puppies are allowed (just make sure that they potty before you go in!).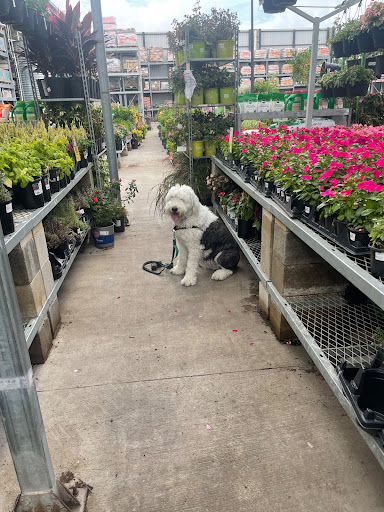 Things to remember
Unvaccinated puppies should not be taken to places where they might come into contact with other dogs, and if they are sensitive to loud noises or are overwhelmed easily, start with more quiet stores like Hobby Lobby or Michaels and then work your way up to busy stores like Apple or Lush.
If your dog needs 8+ feet distance from other dogs and people, or struggles with surprises, popular stores and small stores can be challenging. Large stores like the Garden center at Lowes has more space and tends to be quieter. If your dog has a bite history, we recommend reaching out to a behavior specialist before taking them to a busy public area.
Whether you and your pup are working on socialization or advanced training, there are many options for you in the Austin area!