September is packed full of fun festivities for you and your pup to attend! With the weather beginning to cool down, it's the perfect time to bring along your furry companion! Dog-friendly events are paw-some ways to practice manners and obedience skills around challenging distractions. From leash walking around the Plaza Art Fair to a down-stay at Kauffman Stadium, we've gathered a list of dog-friendly events happening around the KC metro area this month!
When: Tuesday, September 6, 2022, at 7:10 PM benefitting KC Pet Project, and Wednesday, September 21, 2022, at 7:10 PM benefitting Great Plains SPCA.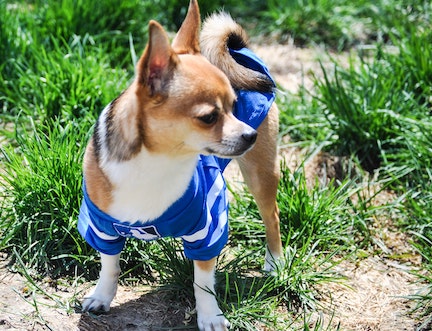 When you arrive head over to GATE A, there will be a unique off-leash area hosted by Bar K where you and your pup can TAILgate! Don't forget to come prepared with the requirements listed on the MLB website which include a regular leash (non-retractable), a signed waiver stating your dog is up-to-date on vaccinations, and poop bags of course! If you are unsure if this event is right for your dog, check out "Is Your Dog Right For Bark at the Park?" for guidance. When you're ready, head over to MLB.com for more details and ticket options (P.S. there's a 2-game package that includes a special gift courtesy of Bar K!).
When: Friday, September 16, 2022, from 4:00 PM – 7:00 PM
Always & Furever is hosting an adoption event in Downtown Overland Park! There will be dog-friendly vendors, music, yard games, and more! Who knows, maybe you'll meet your next furry family member!
When: Friday, September 23 through Sunday, September 25, 2022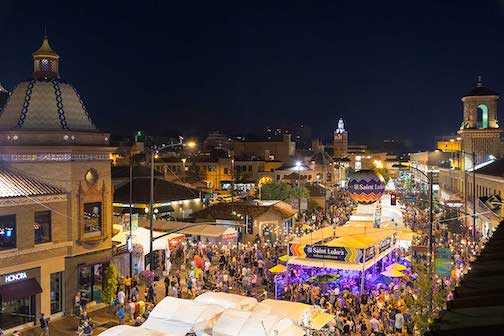 The 91st Annual Plaza Art Fair offers a weekend full of artwork, live music, and restaurants to kick off the fall season. Well-mannered dogs are welcome to join you as you stroll through the booth-lined streets featuring artists and local restaurants. You can pop into a couple of dog-friendly stores like Barnes and Noble or take your pup over to Three Dog Bakery for a tasty treat! Just remember, large events that bring in a high volume of people can be overwhelming for many pups, especially if they are nervous-natured or sensitive to loud noises. For you and your pup to best enjoy your Plaza Art Fair experience check out these event-specific tips from the Humane Society.
When: Multiple events throughout September, check Bar K's events page for details
Bar K is the place to be if you're a dog in KC. With weekly activities and special events year-round there's a plethora of options for you and your pup to choose from. Try DOGA on Sundays or Puppie's Night Out on Thursdays! To enter Bar K with your pup they must be current on vaccinations, well socialized, and you'll need to purchase a guest pass or membership.
Happy September! If you're interested in taking your pup to public events but feel they aren't quite ready, reach out to your local behavior consultant, or contact us today!