We're ringing in 2023 with this fun holiday recipe for your sweet pup to enjoy! You've probably smeared some peanut butter or a little squeeze cheese into your pup's Kong before but why not test out this tasty recipe for an extra special New Year treat!
For safety reasons, we recommend double-checking with your veterinarian before offering your dog any new foods. Dairy products can be difficult to digest for some dogs and can result in vomiting, diarrhea, and abdominal discomfort. If in doubt, consult your veterinarian.
Peanut Butter Apple Pie
Supplies
Kong
Medium bowl
Spatula
Cutting knife
Measuring cups – tablespoons
Ingredients
¼ of a medium/large Apple (diced)
1.5 Tbsp Peanut butter
1.5 Tbsp Plain greek yogurt
1/2 Tbsp cream cheese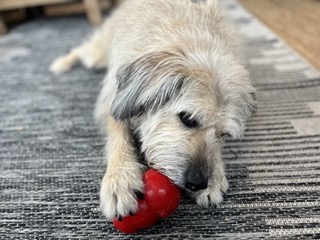 Instructions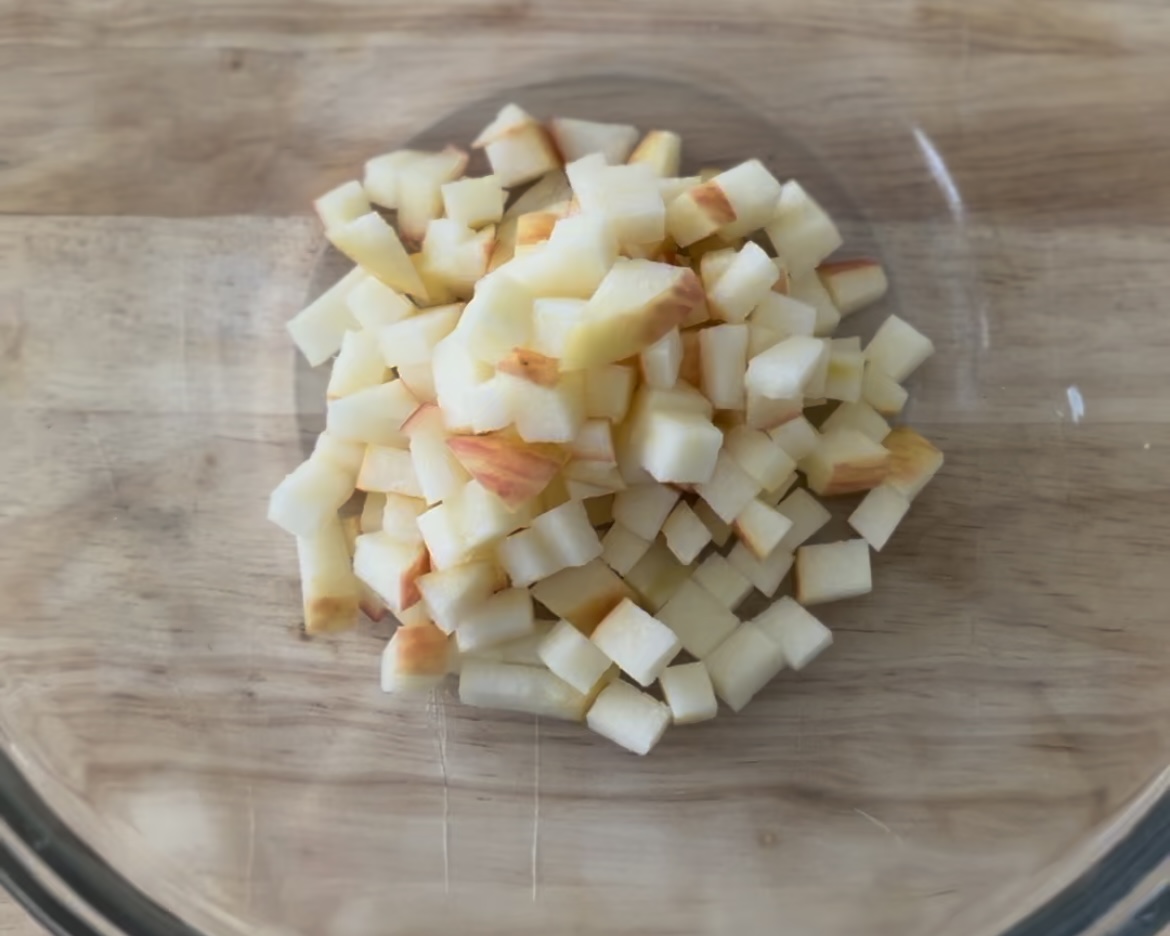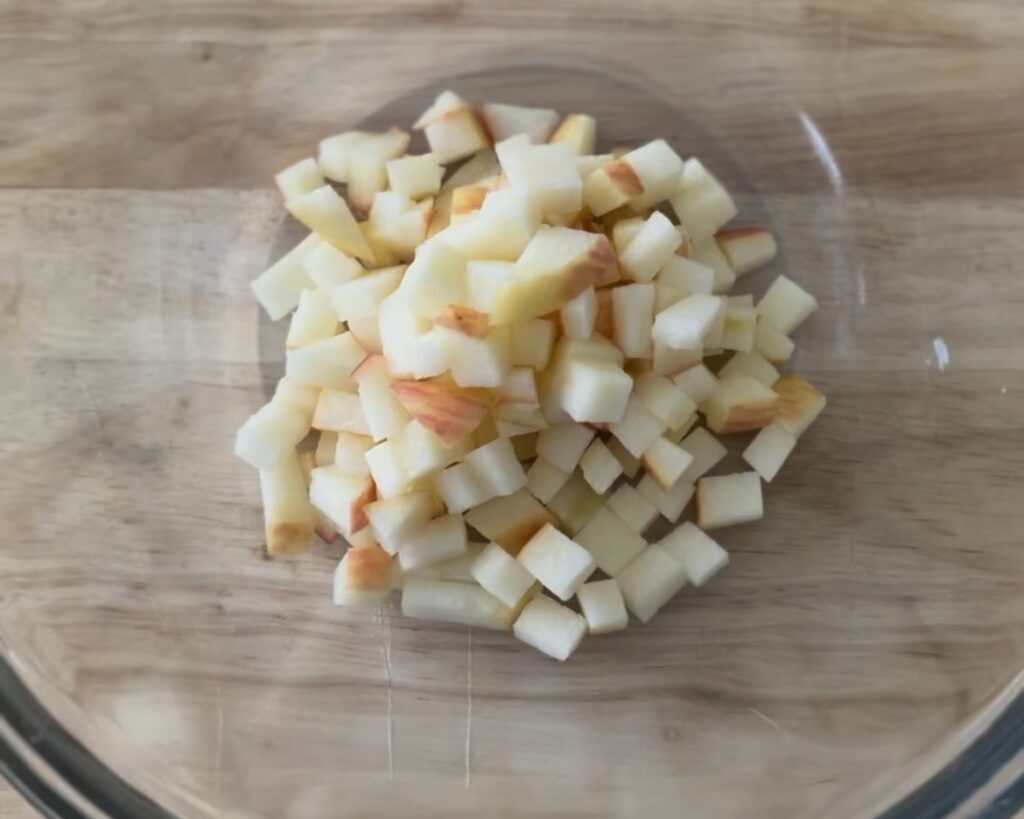 Dice a quarter of an apple into small pieces (small enough that your dog can easily get them out of the Kong hole). Then mix the apple pieces together with the peanut butter, plain greek yogurt, and cream cheese.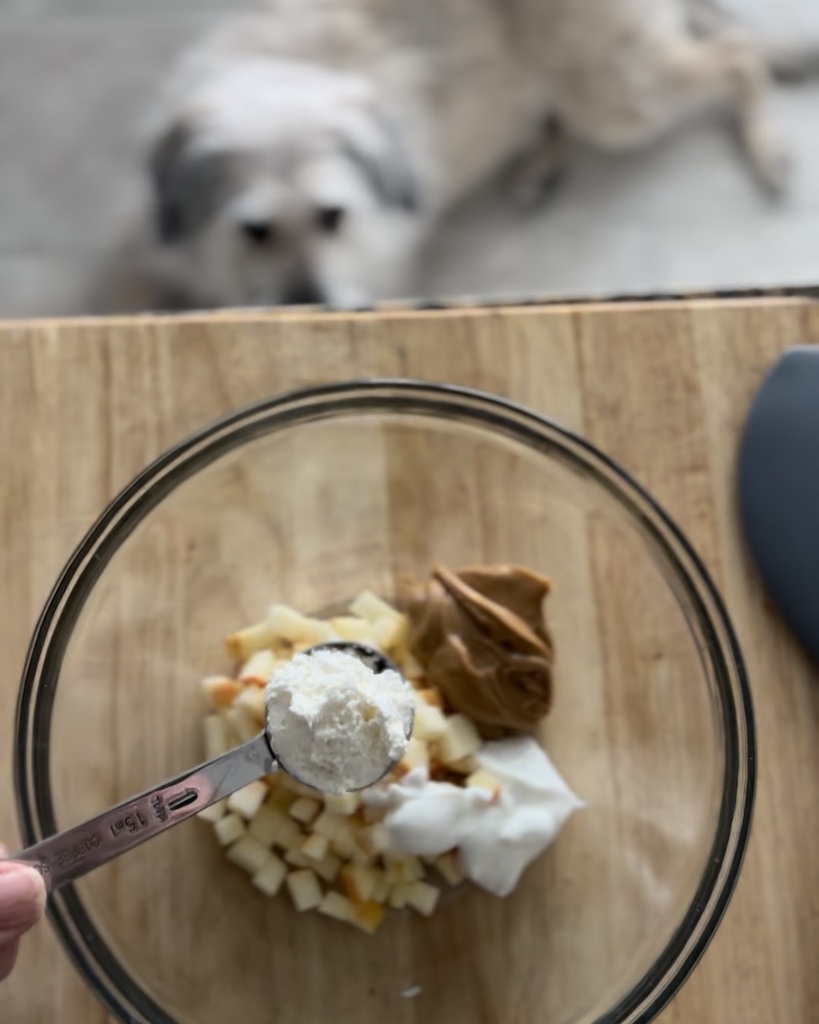 Feel free to add a little water if needed, then stuff it into the Kong. Freeze overnight for a longer-lasting treat and extra challenge!
This recipe makes enough to fill one large Kong. We doubled the recipe to fill a couple of different-sized Kongs, placed the extras in Ziploc bags, and put them in the freezer! To learn how stuffed Kongs can be a helpful tool in your pup's training read "Crate Training and Preventing Separation Anxiety".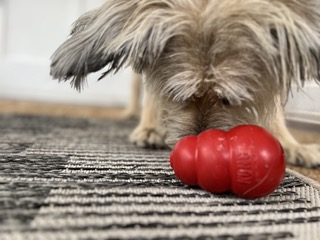 We'd love to see your pup enjoying their stuffed Kong, tag us @beyondthedogkansascity on Instagram! Happy New Year!