Everyone who has a pet is familiar with major chains like PetSmart or PetCo, or even major online options such as Chewy.com, but Kansas City also has some gems of local pet stores for you and your furry friend! As dog trainers, we tend to explore a lot of these places for training opportunities and our own supplies. Here is a list of some of our favorites (in no particular order)! Some of these stores are franchises but have a "small-town feel" compared to the larger chain stores.
PetPeople
(Prairie Village)
What we love: Location, location, location. This store is centrally located and is nearby a number of other stores in The Shops of Prairie Village. There is a dog wash area, and the store is always in impeccable condition. It is typically a little quieter than the major retailers, which can be great depending on the dog or your wants.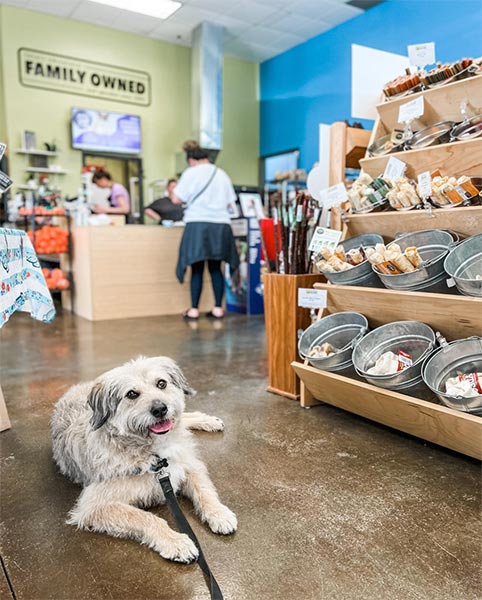 Treats Unleashed
(Three Locations: Leawood, Northland, Shoal Creek)
What we love: I mean, who doesn't love a dog bakery! Plus, there are grooming options, self-serve baths, and pet food consults.
EarthWise Pet
(Lawrence)
What we love: Friendly, helpful staff are always interested in interacting with the pets we bring in! The grooming facility is spotless and the groomers are always friendly and offer great suggestions for grooming. They even do fun Halloween cuts! (Stay tuned for October, we will have pictures!).
K9 Closet
(Kansas City)
What we love: Handmade, local leashes and collars. If you are looking for a Kansas City themed collar – look no further!
Pet-Topia
(Kansas City)
What we love: Wide selection of many different items. Novel set ups (fish and small animals) that work as great distractions.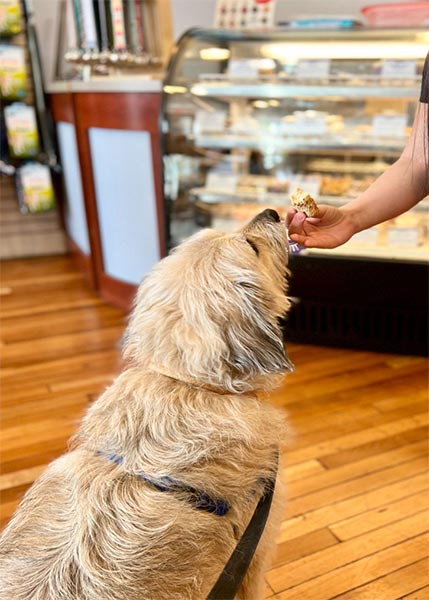 Three Dog Bakery
(Five Locations: Country Club Plaza, Overland Park, Leawood, Lee's Summit, & at Bar K-Kansas City)
What we love: The dog cakes are perfect for birthdays – and yes, we celebrate our dogs' birthdays with snacks! They also have other treat options with a wide selection to choose from!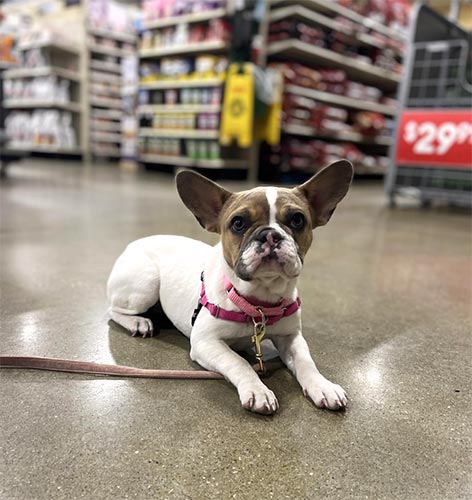 Brookside Barkery
(Two Locations: Brookside & Lee's Summit)
What we love: Sustainable brands for all your pet product needs! From eco-friendly pet beds to compostable poop bags, they have a variety of options to help you and your pet go green. We can't think of a better way to celebrate Earth Day!