We can't think of a better way to relax and bond with your dog than going for a nice hike! Kansas City has so much to offer but a change of scenery can be refreshing and with St. Louis only 3 hours and 45 minutes away it's a perfect weekend getaway destination! Here are our top tips for hiking with your dog, as well as our favorite spots to get some well-deserved time in nature around St. Louis.
Top tips for hiking with your dog
Follow park-specific leash rules. Leash rules are there for a reason, and they are not just for "bad" dogs! Your dog's safety as well as the preservation of trails and wildlife depends on them. If your dog has trouble walking on a leash, stay tuned for our blog on leash walking!
Bring treats! Trails can be one of the most distracting places for a dog, and you may find you need something extra tasty to get their attention on you rather than passersby!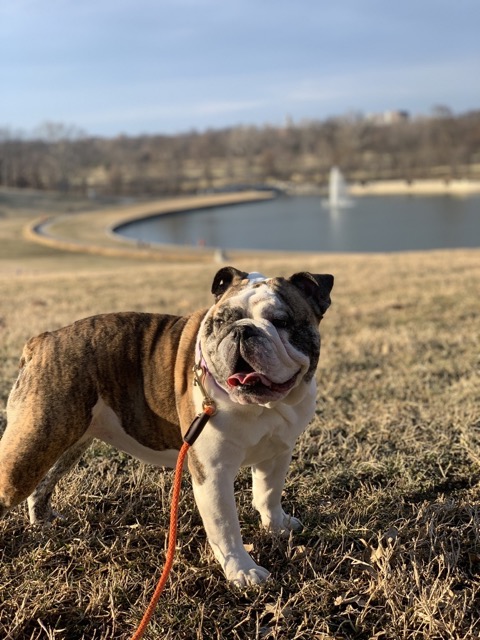 Our top dog-friendly hikes in St. Louis
JFK Memorial Forest
If you're looking for an urban hiking destination for you and your furry pal, look no further. JFK Memorial Forest is truly a hidden gem. Centrally located at Clayton and Skinker, the trail system lies within 60+ acres of forest set aside for environmental conservation at the west end of Forest Park. A popular site for birdwatching, nearly 100 migratory species visit Kennedy Forest each year, and the wetlands throughout the area provide habitat for several frog species as well.
If you and your dog prefer getting in some sun, hike the trails to the restored savanna with flourishing native plant communities. Your pup will love feeling like they're in the countryside and running down the Kennedy boardwalk before you stop at one of the dozen picnic pavilions with your brown bag lunch!
Castlewood State Park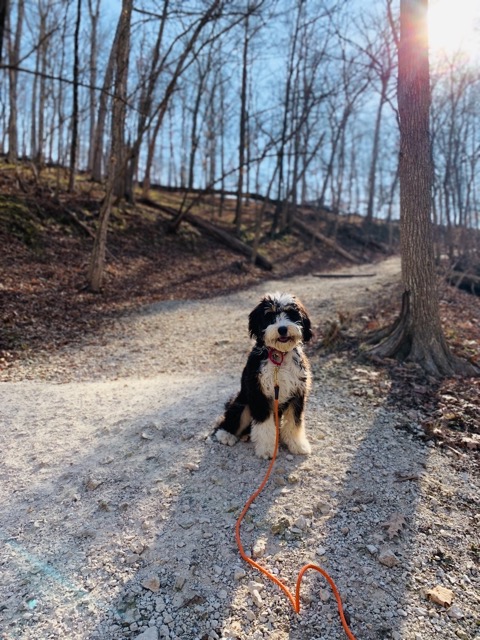 Perhaps the most well-known hiking spot in St. Louis County, Castlewood State Park is a must-see. If you're game for a short but steep incline, you can walk along the bluffs on the Lone Wolf Trail and snap a beautiful pic of your pup in front of the famous views of the Meramec River. Make your way down for a pit stop at the waterfall before letting your pup get in all the sniffs at the bank of Kiefer Creek. Just be sure to check out our Water Safety and Your Dog blog to make sure you're prepared for your visit.
Cliff Cave County Park
Whether you want to get a great view with little effort or really get your pup some exercise, Cliff Cave Park is a lesser-known spot that will quickly become your top pick! Start at the upper lot where the paved trails make the views handicap and stroller-friendly. If you're looking for a bit more of a workout, cross the bridge and follow the dirt trails to Cliff Cave and all the way down to the Mississippi riverside. Your dog will certainly thank you for the opportunity to see this one with all the kisses, and you'll love how tired they will be after climbing those steep hills!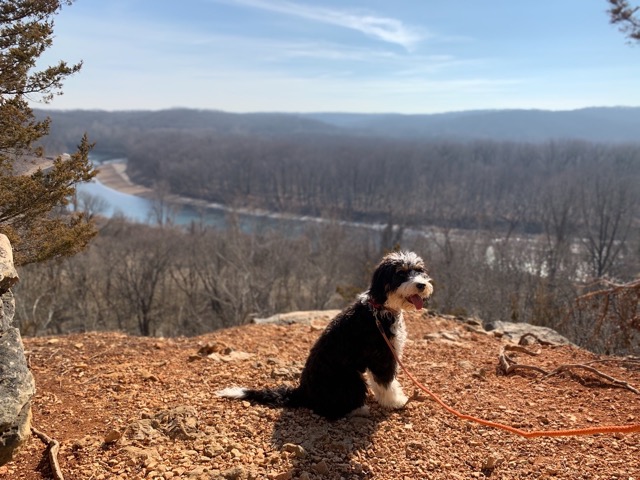 Tag us on your hiking adventures with your dog @beyondthedog!