With spring just around the corner, people and pets are definitely ready to get outside! Although the ice and snow are (hopefully) behind us, we now have the rain and mud to contend with here in Kansas City. Because of the potential for muddy paws, here is a list of some of our favorite walking trails and parks with areas that are paved to keep those paws clean!
Places to walk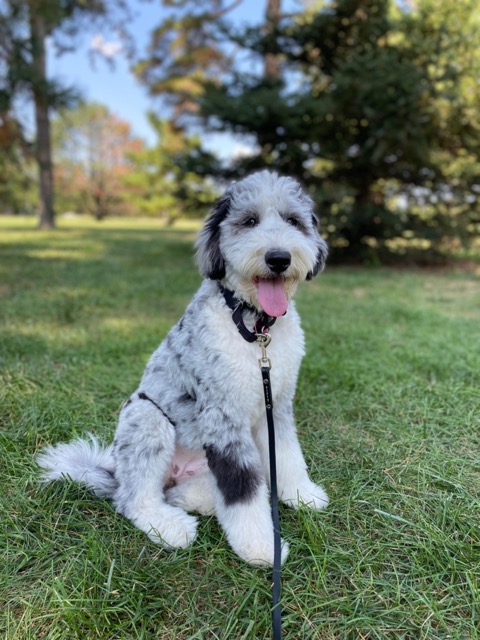 Loose Park
Loose Park is a favorite of ours! Multiple walking trails surround the park which includes a famous Rose Garden, a large pond, and forested areas. There are also tennis courts and a kids' water area which is perfect for training around distractions. If you are more interested in lounging with your pup, there are plenty of shade trees to do so!
Lawrence Rotary Arboretum
The Lawrence Rotary Arboretum is a great place to go for a walk. The trail winds around two ponds and also connects with the Lawrence Loop, taking you either into the community of Lawrence or toward Clinton Lake. These paved trails are wide enough to fit a few people and pets across, so bring friends!
Meadowbrook Park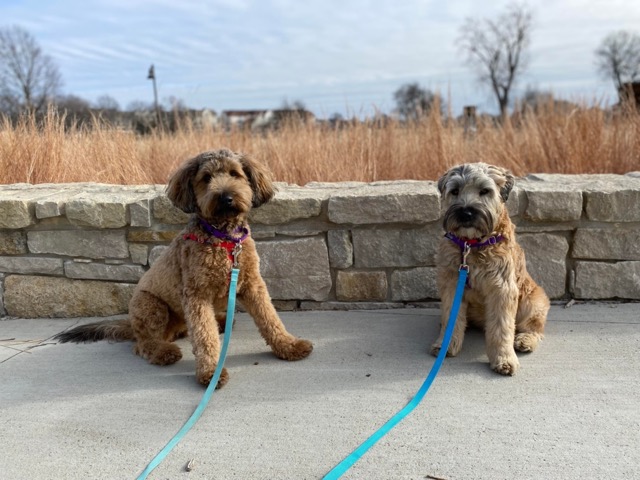 Meadowbrook Park has large walking trails nestled near a suburban area. There are kid's playgrounds and pickleball courts in addition to multiple trails through the park area. There are also food options including a restaurant and a food truck to explore.
Penn Valley Park
Penn Valley Park offers a scenic view of downtown Kansas City and bumps up against the World War I Museum. There are open fields, as well as a large walking trail around the park area for people and pets alike.
Shawnee Mission Park
Shawnee Mission Park has over 1600 acres and a 120-acre lake available. There are many walking trails in the park with 11 different shelters scattered throughout. There are even campsites for weekend trips if you want to get away!
Macken Park
Macken Park has a number of walking trails surrounding soccer fields and playgrounds. The trails have areas for walking/running, and an area for rollerblades and skateboards. There are also areas for tennis and pickleball to ensure a variety of activities for the whole family, pets included.
English Landing Park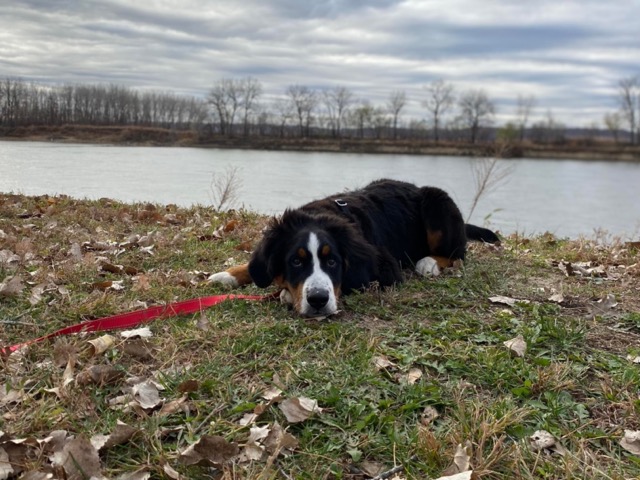 English Landing Park has three miles of walking trails and is nestled between scenic Parkville and the Missouri River. There are numerous shelters and the Farmer's Market is also located at English Landing. Right next to English Landing Park is Platte Landing Park with two additional miles of trails to explore.
When you get home
Wipe those paws to remove any remaining salt, sand, or debris from your dog's feet. If your dog is sensitive to handling, check out our grooming blog or contact us for additional assistance.
Even though we haven't reached the peak of summer heat in Kansas City, make sure that your dog has plenty of fresh water both during and after the walk available to them.
Check your pet for any ticks or other bugs. Although the trails are well-kept and you might have a preventative for your furry friend, you don't want to invite any insects into your home where they can cause discomfort to you or your pet.
We hope you enjoy exploring the amenities our local parks and rec departments have for members of the community. Hopefully, we see you out on the walking trails!