Socialization is vital in your pup's development! We recommend seeing 30-40 people and dogs each week. To accomplish this, you can take your puppy to a local park where they can meet lots of other dogs and people and work on their manners. Not all parks and dog parks are created equal. Fenced-in dog parks allow you to walk your puppy around the outside so that they can greet other dogs of all sizes safely even if they are too young to be vaccinated. Once your puppy is cleared by the vet and vaccinated, off-leash parks attract lots of playful dogs and neighborhood parks with playgrounds and paths are fun for the whole family!
Great Fenced-In Dog Parks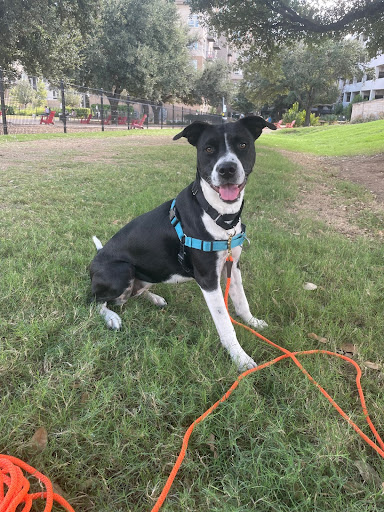 The dog park at the Domain is a great place to see other dogs! The fenced-in park has space on every side for your pup to safely interact with the dogs without going into the park. The field also usually has dogs playing, people walking or jogging, and even fitness classes. Pick up an iced coffee at Summer Moon on the other side of Burnett before you head over or walk along Rose Rock ave to Bakery Lorraine. Either way, you and your puppy will have lots of chances to greet people and other dogs!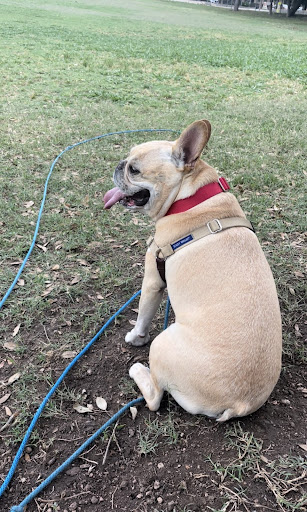 This dog park also has a fenced-in area and a field where dogs come to play. Located in a quiet west Austin neighborhood, this is a great park to bring the kids because of the playground and there is even a pool that's open in the spring and summer (no pups are allowed in there though!). We love this park because it's close to downtown Austin but has lots of space for your puppy to play and practice greeting people and dogs.
This family-friendly park has a large fenced-in area for dogs, along with a field, and a playground with a basketball court. You can walk along the outside of the park and greet the larger dogs and smaller dogs, while joggers and other dog owners walk by. This is a great place for some puppy socialization and fun! (Feature Photo)
Off-Leash Dog Parks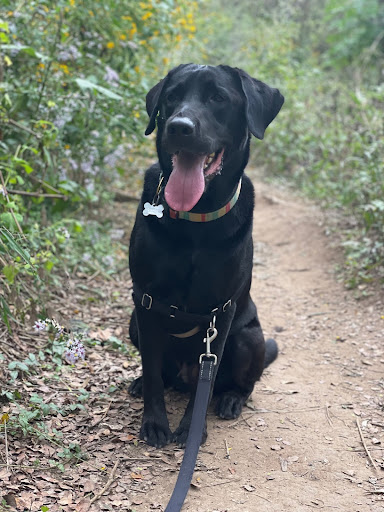 This 12-mile park in western Austin has an area specifically for off-leash dogs to play. You can walk your pup along one of the many trails or even bring lunch and sit at one of the picnic tables and practice greeting people and dogs as they pass. With access to the water and lots of places to explore, the whole family can enjoy this park!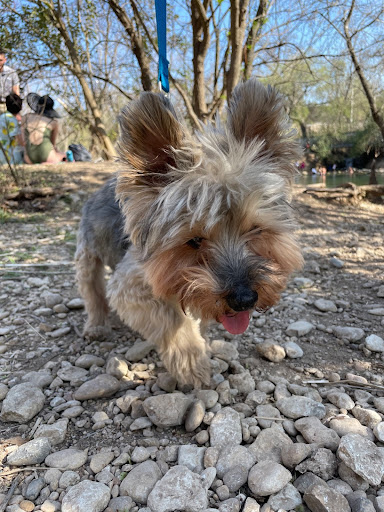 There are multiple dog parks along Lady Bird Lake where dogs and their owners can play and relax! Auditorium Shores, Norwood Tract, and the Zilker Great Lawn are all off-leash parks where you'll be sure to meet many dogs enjoying the sunshine and playing fetch. There are walking paths that you can use with your pup that are popular with other people walking their dogs or jogging. There is always something happening at these popular parks so parking can be difficult. You can even rent kayaks, SUPs, and canoes for you and your pup along Lady Bird Lake, just make sure that swimming is safe if your puppy likes the water!
Other Local Parks for Puppies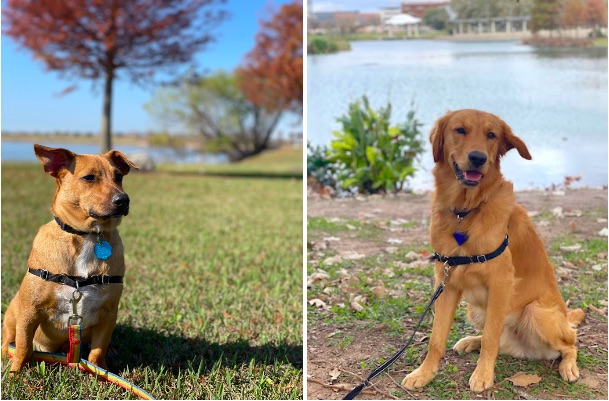 There are many local parks with easy walking trails and ample space for your puppy to meet others around Austin. We love Brushy Creek Lake Park in Cedar Park, Davis/White Northeast Neighborhood Dog Park in east Austin, Mueller Dog Run in east central Austin, and the South Austin Neighborhood Dog Park in south Austin. With sunny fields, easy paths, and playgrounds, these are always great places to take a young puppy.