Below are some of our favorite places to take our dogs swimming in St.Louis and Kansas City while the weather is still warm! Before you dive in, double-check that you are well-informed about dog water safety and heat safety to make sure you and your dog have a successful swimming outing. Have fun and be safe!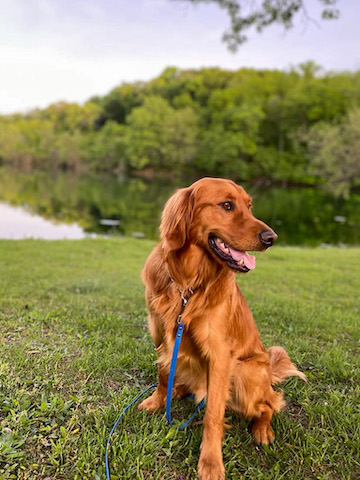 Where to Take Your Dog Swimming in Kansas City
7900 Renner Road Shawnee, KS 66219
With a whopping 44-acre dog off-leash area including a swimming beach, your dog will have a blast at Shawnee Mission Dog Park! Enjoy various nature hiking trails, picnic areas, Theatre in the Park, and so much more.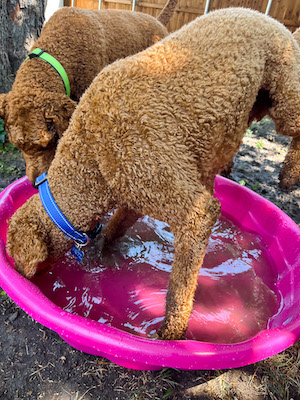 2699 NW 60th St, Kansas City, MO 64151
Enjoy the beautiful countryside of Platte County while your dog swims in the scenic creek. Take a hike on this 8.2-mile trail bustling with wildlife and please keep your dog on a leash.
5051 E Gregory Blvd, Kansas City, MO 64132
Covering five acres in total, Swope Dog Park has two off-leash areas for your dog to play, one for big dogs and one for small dogs. Both areas have water stations and in the summer months, they have kiddie pools for dogs to frolic around in with their friends. 
Where to Take Your Dog Swimming in St. Louis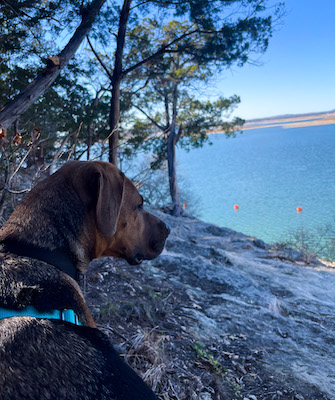 1401 Kiefer Creek Rd, Ballwin, MO 63021
Castlewood is a park with access to water, hiking, playgrounds, and more! If you venture deep into the park, you can bring your canoe or kayak and navigate the ravine. It's very peaceful with options for sun and shade. Make sure your dog is on-leash while exploring.
13725 Marine Ave, St. Louis, MO 63146
At Creve Coeur Lake, you can canoe, kayak, paddleboard, or stay dry and walk, run, bike, or rollerblade! Pets are allowed but need to be kept on a leash.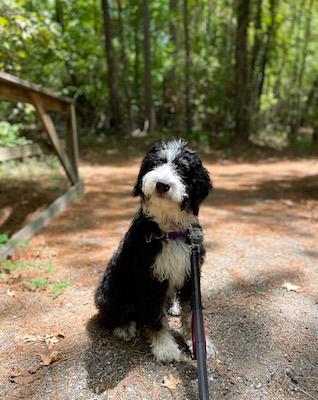 2448 Pond Rd, Grover, MO 63040
Happy Hounds is a 10-acre dog park for members only. There are two side-by-side, fenced-in sections separated for small and large dogs. You can explore their nature trail, or relax on the beach, or jump off the dock into their custom swimming hole. 
7706 Big Bend, St. Louis, MO 63119
Want to teach your puppy or dog how to swim? Or interested in swimming for exercise or strength training for your dog? Canine Aquatics is perfect for you! They offer private lessons to teach your dog how to swim, or independent and group (max of 3) sessions to use the pool as you deem fit for your dog and their needs!
We hope you and your pup enjoy cooling off and swimming at these Kansas City and St. Louis watering holes. If you are located in Kansas City and are looking for in-home dog training to help you navigate these parks, contact us today!