We love a good rain shower in Houston to water our yards and cool us down. However, as trainers, we know the rain can definitely be an inconvenience if you were planning to take your dog to hang out or train. We have had to get creative more times than we can count during training sessions, and today, we are going to share our favorite rainy day spots!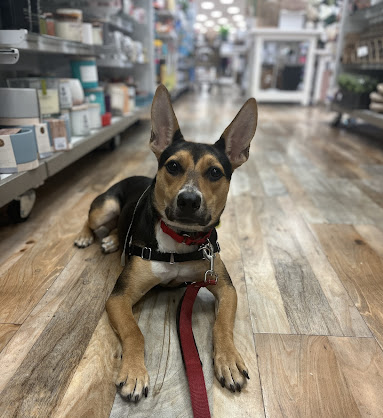 Go shopping
Many dog owners are pleasantly surprised when we tell them that there are over 35 dog-friendly "human" stores in Houston! Many big brand stores such as Bed Bath and Beyond, TJMAXX, Ross, Hobby Lobby, and even Ulta allow leashed dogs into their stores. Expect your dog to receive lots of love from customers and employees. Only if they want it, of course! Afterward, splurge on your dog with a rainy day treat from Three Dog Bakery, with locations in both Greater Heights and West University.
Grab a drink
There are a few coffee shops, as well as patios and pubs that will allow dogs inside their establishment. Minuti Coffee in Midtown allows dogs to come inside with you, as does Fix Coffee Bar and Native Coffee in Montrose. For pubs and restaurants, Komodo Pub in Midtown will allow you to bring your dog inside the bar, and you are also likely to find outdoor covered seating at many establishments such as Saint Arnold Brewing right outside of downtown, Cottonwood located in Oak Forest/Garden Oaks, and some Little Woodrow's locations have covered indoor/outdoor areas.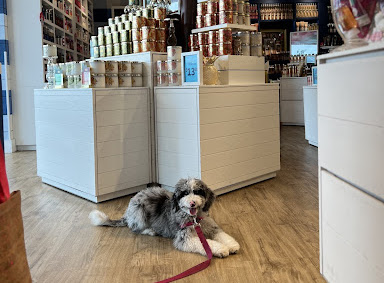 Train inside a public store
When it comes to places to train, you can ultimately work at any of the locations in our dog-friendly store's blog. The options are truly endless. Our favorites that have plenty of space, high distractions, and loud noises for obedience and leash walking are Lowe's, Home Depot, HomeGoods, and Petsmart/Petco. If you are looking to work on small distances between distractions, stores such as Bath and Body Works, Ross and coffee shops make great places to work on sits and downs.
Indoor and Turf Daycare
If your dog is friendly with other dogs, an indoor doggie daycare can be a great option for your dog to burn off some steam! Check out the doggie daycares in your area online and if the reviews look good, ask to see if they have an indoor option or turf for when it rains or is too hot out.