As a new pet parent, you might be wondering if pet insurance is worth it for your puppy. A mischievous puppy can lead to thousands of dollars in medical bills. If your budget doesn't currently include unexpected emergency vet bills, it might be a good idea to consider pet insurance. However, pet insurance doesn't cover every situation so here's everything you need to know about pet insurance for your new puppy.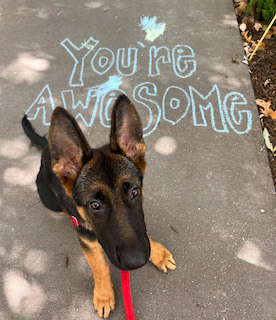 What is Pet Insurance?
Pet insurance works the same way as human insurance. You pay a set premium (monthly or annually) and the insurance company reimburses a portion of your pet's medical bills. There is typically a deductible, reimbursement amount, and annual coverage limit that vary depending on which plan you choose.
Unexpected surgeries and procedures can cost thousands of dollars. Pet insurance can make getting the proper care your puppy needs much more affordable and protect you against surprise costs.
How Much is Pet Insurance?
Pet insurance is the cheapest when your dog is a puppy and less prone to health issues. Pet insurance for a puppy can be up to $100 cheaper per month than for a senior dog. 
According to NAPHIA data from 2022, the average monthly cost for pet insurance is $53/month or $640 per year. The cost varies depending on your dog's age, breed, location, and what kind of coverage you want. Monthly costs can range anywhere between $30-$190/month.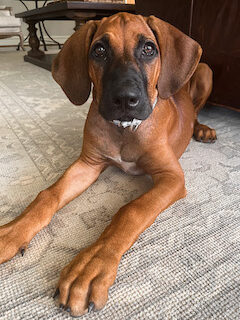 What Does Pet Insurance Typically Cover?
Depending on which insurance company and plan you choose, you will typically get reimbursed for 70-100% of your pet's medical bills. 
Every insurance company offers slightly different plans. Most accident and illness policies cover broken bones, toxic ingestions, diagnostic testing (MRIs, bloodwork, etc.) cancer, allergies, ear infections, prescription medications, and surgical procedures.
For an additional cost, many plans will cover annual checkups, wellness visits, vaccinations, spaying/neutering, microchipping, and more.
What Does Pet Insurance Typically Not Cover?
Pet insurance typically does not cover any pre-existing illnesses or conditions your pet had before enrolling in a plan. It also will not cover costs associated with grooming, breeding, cosmetic, or any elective procedures. 
Does Pet Insurance Cover Puppy Training?
Many insurance companies will cover behavioral training when under the direction of a Certified Applied Animal Behaviorist or a Board Certified Vet Behaviorist. Pet insurance typically does not cover puppy obedience training. However, if your puppy is showing early signs of reactivity, resource guarding, touch sensitivity, or any other fear-related behavior, many plans have options to cover these types of behavioral training. 
Fear-related behaviors get more severe as your puppy matures. We recommend addressing any of these behaviors as soon as possible before they develop into serious problem behaviors later in life. 
Is Pet Insurance Right for You?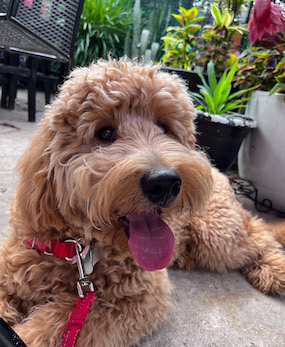 The average American does not have $2,000 saved for the hospital bill that follows their puppy swallowing a sock. Many pet owners prefer taking the "better safe than sorry" approach and purchasing pet insurance. However, it's ultimately up to you as not everyone has room in their budget for the extra monthly cost. It can be worth it for pure peace of mind knowing if a terrible accident does happen to your puppy, you will not have to pay the full bill out of pocket.
Popular pet insurance companies include Spot, Fetch, Embrace, Figo, and Trupanion to name a few.
All of our in-home puppy training programs are led by one of approximately 50 CAABs in the country, Dr. Kristyn Savage. Dr. Savage has developed all of our training programs utilizing the latest research in behavioral science. If your puppy shows early signs of fear-based behavior, we'd love to help! 
If you're interested in behavioral training and puppy insurance, be sure to ask your provider about a plan that includes behavioral training. Ready to start training? Schedule a free consultation with our Co-Founder Sean Savage and he'll help you select a personalized puppy training program best for you!