Looking for new, safe places to socialize your new puppy or escape the summer heat with your dog? We've compiled a list of non-pet stores you probably didn't know you could take your pup to! Whether it's for training or just because you can't go a few hours without them, these options are for you. It's a great way to stay cool, socialize your puppy or young dog safely, and get a couple of errands done at the same time!
While we are out with our own dogs or dogs we are training, we love traveling to new stores to promote high-level obedience training for our clients. We practice having dogs sit politely for pets, sitting or laying down and staying when shopping, and desensitizing them to new smells, sights, and sounds. In our list below, we included a mixture of stores that tailor to hardware, books, clothes, home goods, and local specialties! It doesn't get much better than going to a store related to your hobby with your four-legged best friend.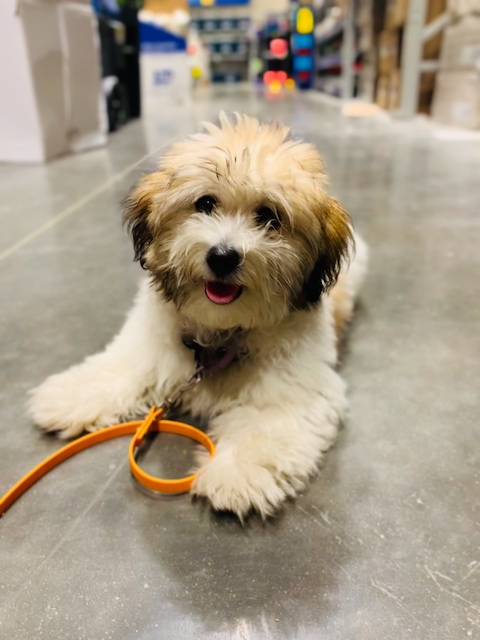 Please note that while these stores have been notoriously dog-friendly, management guidelines might be different depending on which store location you visit. It's important to call ahead or double-check before visiting just to make sure your furry family member can tag along. Have fun and be safe!